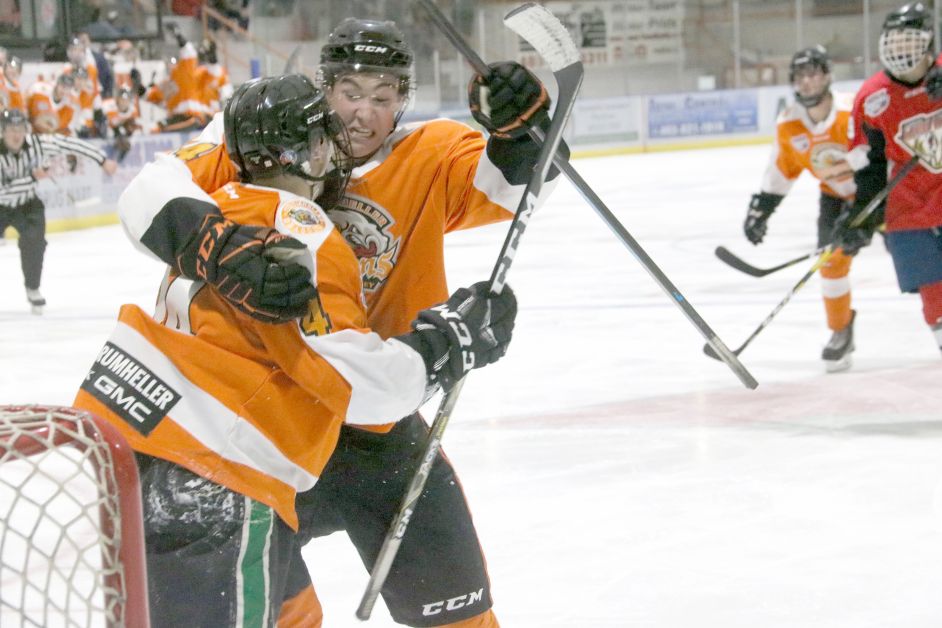 The season begins Friday for the Drumheller Dragons.
The Dragons' official home opener is September 13 as they come back to the Dragons den to take on the defending champions the Brooks Bandits. On Saturday night September 14, the Okotoks Oilers come to town.
This comes after a strong preseason where the Dragons notched wins over the Camrose Kodiaks, and the Olds Grizzlys.
They will have their work cut out for them with the Bandits. The team faced off once in the preseason with the bandits stealing a 6-1 victory. Brooks was 2-1 versus the Okotoks Oilers in preseason play.
Coach Kevin Hasselberg says he likes what he is seeing.
"It is a great group of players," he said. "There is a lot of potential and room to grow as players. We are excited to coach this group. We are going to go through some tough times and we are going to go through some good times."
So far he is impressed with the work ethic.
"There are elements we have to develop, you are not going to replace players like Brett Edwards or Bradley Stonnell and Jordan Taupert in one season," he said. "You are going to have to rely on first-year players to improve, obviously the recruiting class we have coming in we have high expectations for."
"It is never predictable, all you can do is come in and put in an honest day's work and I think that is what we like the most about this group. When it is time to work they come prepared to do so and I think we will grow as a team because of it."
Game time for the home opener, sponsored by TELUS is 7:30 p.m. There is a guaranteed 50/50 pot of $4,000.
Prior to the game, there will be a tailgate barbecue in support of the Drumheller Sea Cadets from 6-7 p.m.