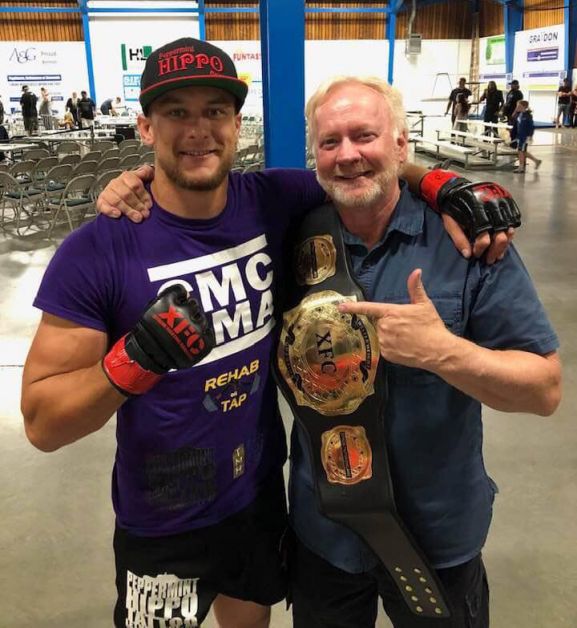 A Drumheller man is proving his prowess in the ring taking home a belt in his most recent mix martial arts bout in Vernon B.C.
The Mail reported in April of this year that Dylan Schellenberg made his comeback into the ring when he battled at the National Amateur Championship. Coming back from an injury he was 1-1 at the contest.
On August 24 he was a headliner at the Extreme Fighting Challenge (XFC) Unbanned event. He took on B.C. fighter Kenny Pope in the Welterweight Championship.
He explains it was an inaugural belt. This event was called "unbanned," because MMA fighting had been banned in Vernon for about 10 years. The ban was recently lifted and they had the show on August 24.
Schellenberg was efficient and finished his oppo nent in 28 seconds with a Guillotine choke.
"It was a late night. I didn't get into the cage until about 12:30 a.m. I was happy to get the quick finish, get out of the ring and go to bed," he said.
Schellenberg is entertaining some new career prospects but hopes to be in the ring in the new year.
"Once I get back and start working, I'll be getting back into the gym hard and getting ready for any opportunity my coach presents to me at that time," said Schellenberg.