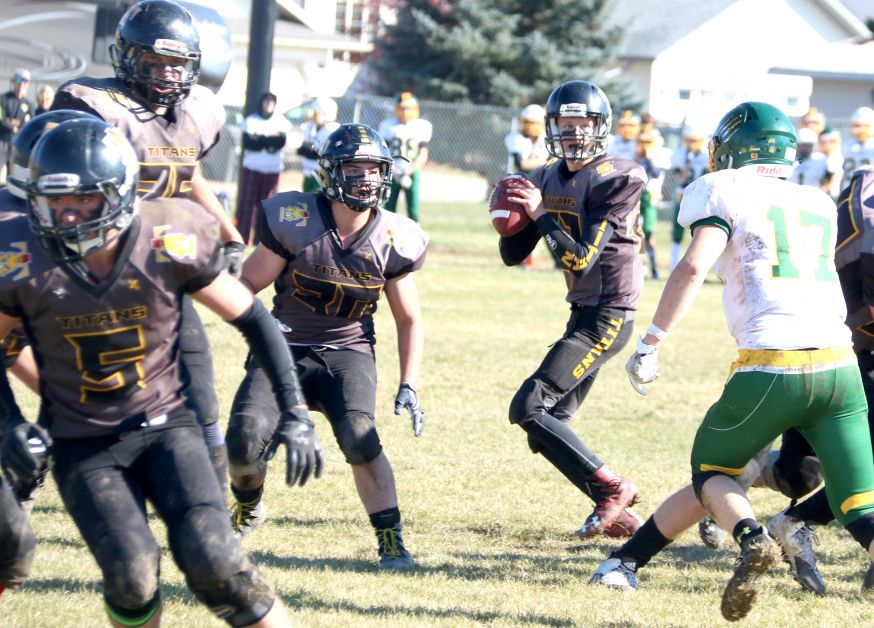 While there is still plenty of summer to be enjoyed, football players are already looking towards the gridiron.
Drumheller Titans Senior coach, Ken Fournier says they begin practice this Friday for the coming season. In fact, less than two weeks later the team will be outfitted and on the field for their first preseason game.
The squad for the coming season is looking strong with some incredible potential. What the team needs are numbers to fill out the team. Coach Fourier says there are some good signs as a few more players are showing interest. There are also international students returning to DVSS who played last season.
"We have a home game on August 24. We will have George McDougall of Airdrie coming to town and then August 29, we have Wetaskiwin playing Brooks and then we play Olds," said Fournier.
This season the Senior Titans will be playing in the Big Sky Conference with Canmore and Olds. Their first league game will be the match on August 29 versus Olds.
"Our guys are going to answer the bell, and go out there and play. No matter what challenges we face this year we are going to take it head-on and build from last year," said Fournier.
This means the team has to be ready to play. Practice begins August 16 and 19 from 5 p.m. to 8 p.m. practice will continue on Tuesday and Thursday.
Those interested in playing can come to the field to register or for more information contact the Titans through www.drumhellerfootball.com. Players from surrounding schools are eligible to play.
"Fees are under $200 and this covers everything except for cleats, including travel," said Fournier.