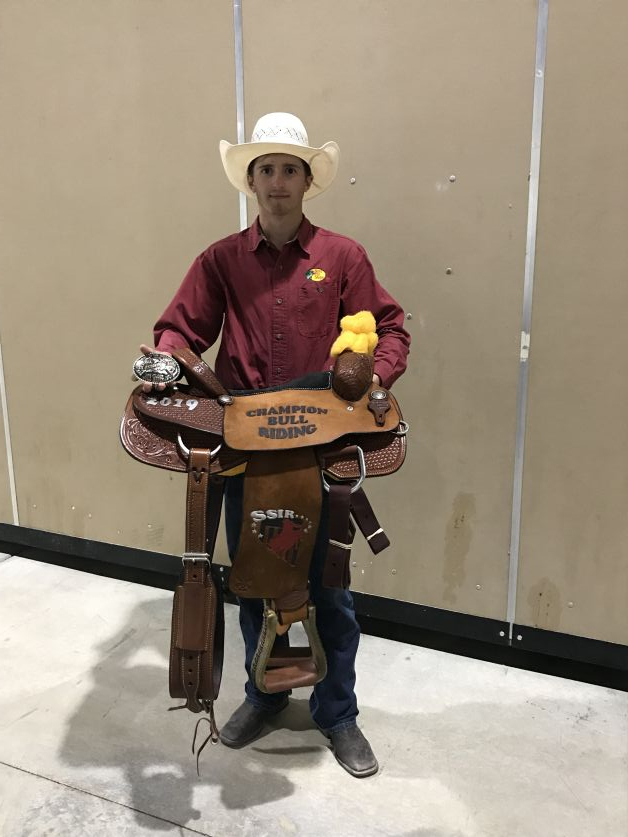 A young bull rider took on his first international competition and brought home a buckle.
Matt Howard entered the Silver State International Rodeo. This is the final High School competition and he, along with his travel buddy Dixon Tattrie from Canada, went down to Winnimucca Nevada for the event June 29 to July 6.
Matt was in a field of 13 bull riders. He scored 70 on each of his two clean rides to win the competition.
"There were some pretty good riders," he tells the Mail.
While he was one of the only Canadian riders, and he won the premier event, Howard said the competition was friendly.
"It was pretty cool. All the Americans were pretty friendly," he said.
For his efforts, he won a buckle and a saddle. He is sponsored by Bass Pro Shop and Total Control Security. He is also grateful to his father for getting him to the competition.
Next week he is heading to Millarville, and he is heading to the Canadian Finals for high school rodeo at the end of the month in Merritt B.C.