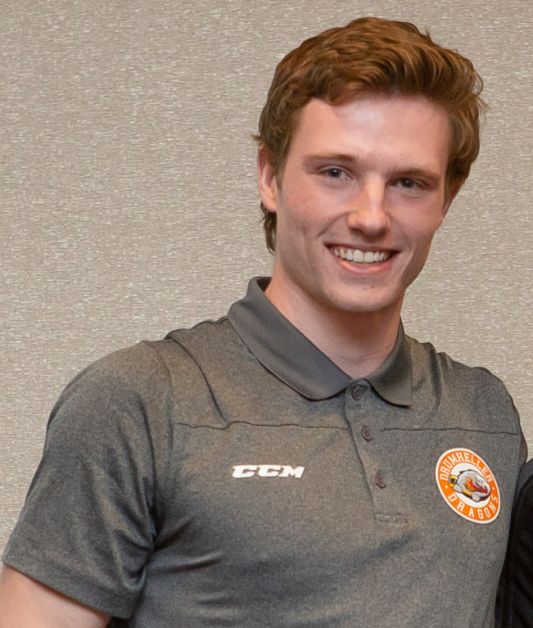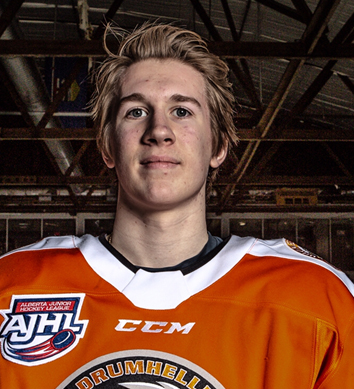 Two Drumheller Dragons have been selected to join Team AJHL for the 2019 Junior Club World Cup in Sochi Russia.
The international tournament is in Russia from August 23 to 31, and 22 players from the AJHL were selected to the team. Dragons forwards Roc Truman and Brady Risk have been selected to represent the Dragons.
"International competition and travel will afford experiences and benefits to our athletes that are impossible to duplicate. We are thrilled to offer our athletes this opportunity and know the influence it can have on their futures," said AJHL Commissioner Ryan Bartoshyk.
Brady Risk has played three seasons with the Dragons. Originally from Medicine Hat, the 19-year-old has 43 career goals and 58 assists with the Dragons. In April he committed to play with the University of Alaska Fairbanks Nanooks for the 2020-2021 season.
Roc Truman is also Division 1 NCAA College-bound, after committing to the University of Massachusetts Lowell in December. This was his first season with the Dragons, the 18-year-old had 27 goals and 18 assists for 45 points and was a finalist for AJHL Rookie of the year.
The 2019 Junior Club World Cup has been played for nine years and features teams from Austria, Canada, the Czech Republic, Finland, Russia, Sweden, Switzerland, and The United States.
This is the first time there have been two North American teams. In 2013 the Sudbury Wolves won the tournament, the only time a Canadian Team was victorious.
Prior to the tournament, the team will be travelling to Russia for a Camp from August 16-22.