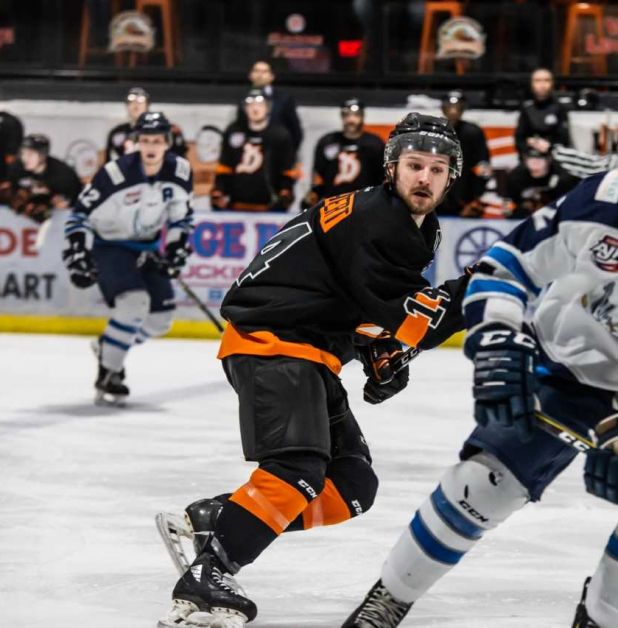 Another Dragon is continuing his career at the post-secondary level and is going to a winner.
Jordan Taupert, 20, has committed to join the Grant MacEwan Griffins for the 2019-2020 season.
"Taupert is truly the greatest of all- time in Dragons colors," states Coach Kevin Hasselberg. "Jordan has maintained consistency as a scoring threat in the Alberta Junior Hockey League year after year. He has developed his game on and off the ice and graduates not only as a statistical leader but also as an inspirational leader to current and future Dragons. Taupert's jersey is in a better place now than ever and we couldn't be more excited for Jordan and his future in College hockey."
Taupert has played three seasons with the Dragons. He is the second all-time leader for the most games played in the AJHL. As a Dragon, he holds the franchise record for most goals scored, at 68, most assists with 121 and most points with 189. He led the Dragons in scoring in all three years he played.
The Griffins play in Alberta College Athletic Conference (ACAC) and have won three straight men's hockey championships.
Taupert joins 24 AJHL alumni, including the former captain of the Dragons Andrew Kartusch and former player Jacob Schofield, with the Griffins as they embark to defend the title again next season.