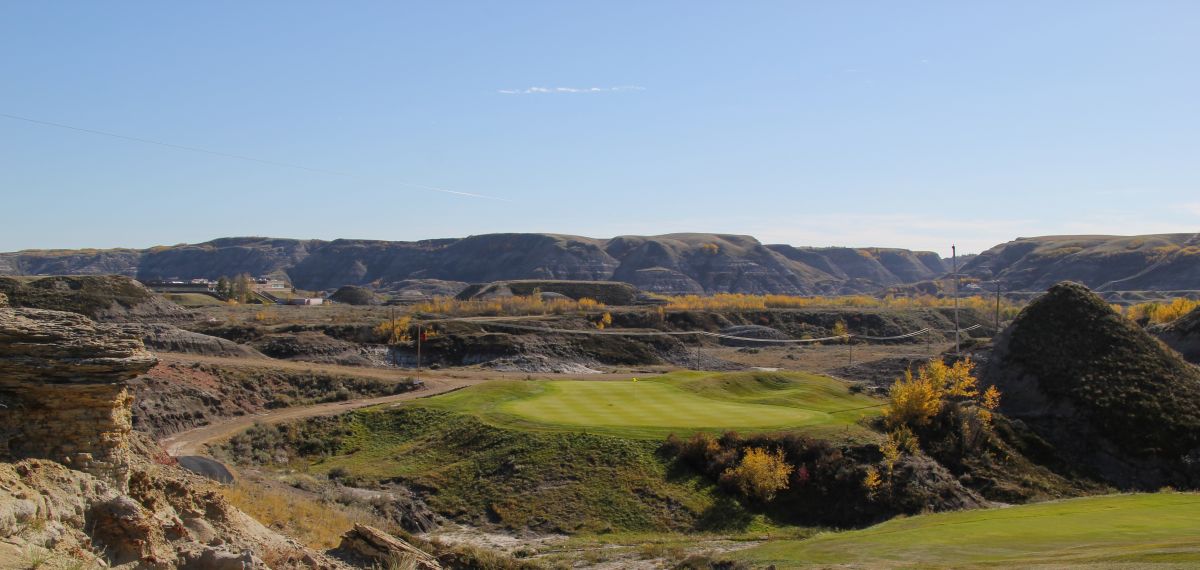 Dinosaur Trail Golf and Country Club is looking at an early start to a great season.
Already crews and volunteers have been busy on the course getting it ready for the coming year.
General manager Greg Morrow says the driving range opened on Monday and they are aiming to have the front 9 open by the end of the week.
"We had two really good days with the guys out on the front 9 with the maintenance crew and volunteers, which was phenomenal, so we have a whole lot of the clean up on the front done," said Morrow.
"We are banking on opening the back 9 on May 1. That's quite a bit earlier than last year. We opened the front on April 28 last year, so we're a little bit ahead of the game."
He says they are working on building more partnerships with the community for marketing and promotion. Some of these include stay and play packages with hotels and campgrounds.
"We are changing the face and we are already seeing a lot of traction in the things we are doing with different marketing," he said.
"We really want to recreate and redevelop the junior program and we are getting a lot of feedback for that."
They are hosting their regular slate of tournaments and leagues and are looking at introducing a cash scramble.
"We are taking what has worked and building on that and creating other initiatives, and not always around the gold side of it. We are going to be catering to a couple of big conventions coming this summer," said Morrow.
The Dinosaur Trail Golf and County Club's annual fundraising dinner and auction is coming on Saturday, April 13. Morrow says tickets are selling well and are available by contacting the Club House.
The Dinosaur Trail Golf and Country AGM is April 18 at 7 p.m. at the Club House.