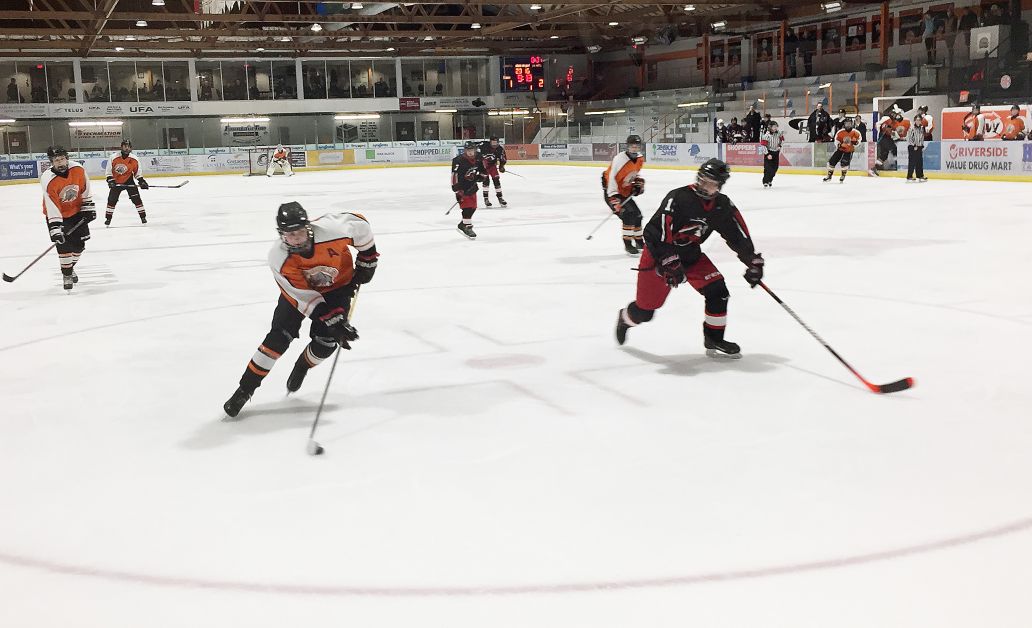 The regular season for Drumheller Minor Hockey has concluded and the Raptors are in the thick of the playoffs.
Drumheller Minor Hockey President Lyle Caweizel tells the Mail the Yavis Atom Raptors have qualified for provincials and will be in Duchess on March 14-17.
The Boston Pizza Bantam Raptors are playing off with Duchess for the Zone Final to qualify for Provincials. On Sunday, February 24, they fell 4-3. Their next game is Wednesday. This is a two-game, total point series.
The Mastel Midget Raptors were strong out of the gate in playoffs and topped Cochrane 6-3 on Friday night, February 22. Ryan Hems had two goals and two assists for four points. On Sunday they travelled to Cochrane for game two but lost 4-2, evening up the three-game series. Andrew Harrington stopped 39 shots
On Saturday, February 23 the Boston Pizza Bantam Raptors took on Kneehill in the first game of the playoffs at home. They won 2-1. Joel Howard and Zachary Cawiezel scored. Game two is Saturday, March 2 at Three Hills.
The NGC Hi-Way 9 Peewee Raptors were in Airdrie on Saturday, February 23 for game one of the playoffs and stole one on the road winning 6-4 Kerric Chambers had four goals and two assists. On Sunday Airdrie came to Drumheller and the Raptors dominated winning 9-1. This time Chambers had a hat trick and four assists. Doan Stanger matched this performance.
The Yavis Atoms Raptors and the McDonald's Novice A Raptors were not in playoff action.
The Canalta Novice B Raptors were in Three Hills Saturday to take on Kneehill and fell 13-4. Ryder Hems had a hattrick. On Sunday they were back home for game 2 and while they lost, it was a more respectable 8-4 result. Carter Burnett had two goals and an assist for three points.
Playoffs continue this week.