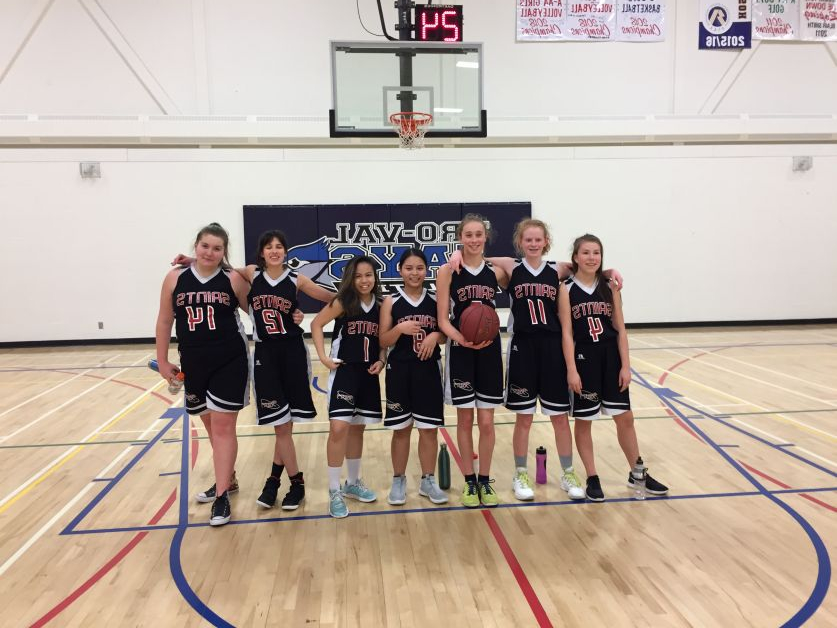 The St. Anthony's Saints Junior A basketball team are headed to zones after a busy week of play.
The Saints hosted the Morrin Mustangs on Thursday, February 14. This was a league playoff game to determine which team from the area would be eligible for zones. The Saints played hard and won 38-28.
The next day the Saints were on the road to Trochu for an eight-team tournament. St. Anthony's met the host team in their first game Friday afternoon. Trochu proved to be a fast disciplined squad, and the Saints fell by 10 points, putting them on the consolation side of the draw.
The Saints were up early on Saturday morning to play the Hanna Hawks. With a short bench of only seven players, St. Anthony's was able to win 41-20, putting them in the consolations final against Berry Creek. The Saints were able to keep their momentum going and won 39-27.
The Saints will be participating in the 1A South Central Zones on March 1 and 2 in Trochu.