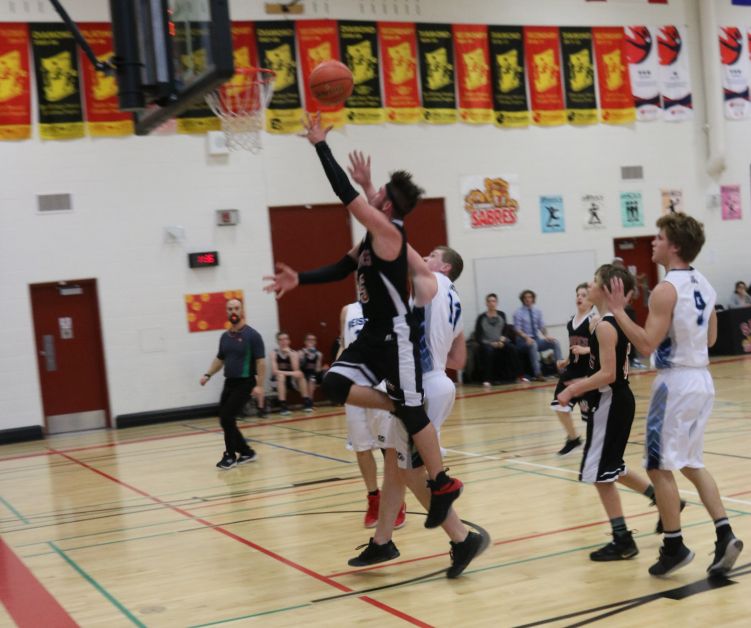 The St. Anthony's Sabres Junior Varsity basketball team made it to the consolation round at their home tournament.
The Sabres hosed their 15th annual tournament on January 11 and 12. They invited teams from Beiseker, Airdrie, Wheatland Crossing, Disdbury, Bashaw, St. Joseph's Collegiate from Brooks, and Forestburg.
The Sabres took on Beiseker in the first round but fell in a close 51-42 loss.
This put them up against Wheatland Crossing and won a defensive battle, 33-29.
That win earned them a place in the consolation game versus Didsbury but they lost 54-46. St. Joseph's won the tournament over Airdrie.
The Sabres brought up players from the Junior High team to help out and they played well gaining valuable experience.