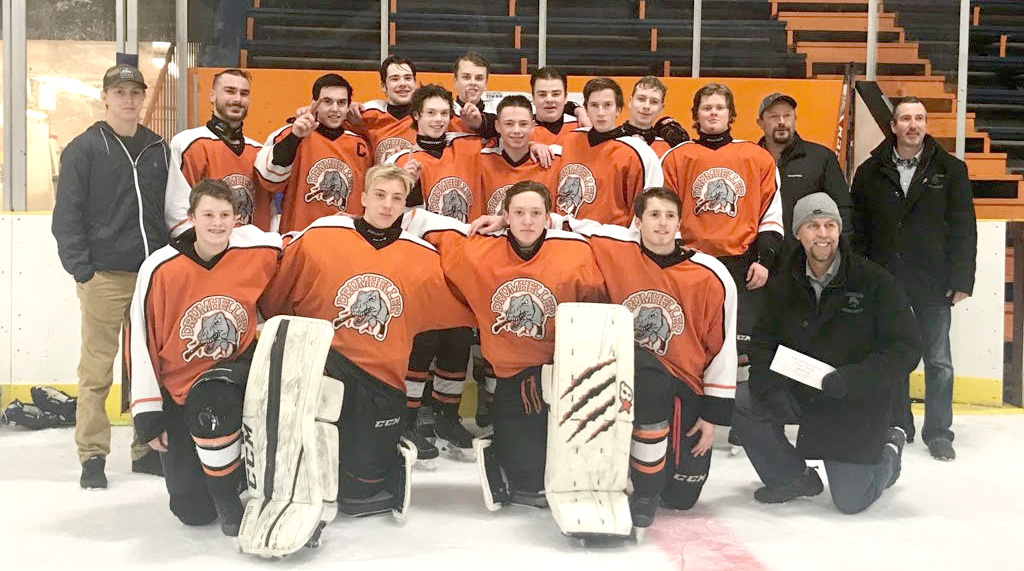 The Drumheller Mastel Midget Raptors skated to a tournament win on Sunday, coming back from a 3-0 defecit to beat St. Paul 6-5.
They played Lethbridge in the first game of the tournament in St.Paul and fell behind 4-2, but after two periods they rallied in the third to pull off a 5-4 win.
Saturday afternoon they played Onoway in a hard hitting affair in which their power play was unproductive but still came away with a 3-1 victory.
Early Sunday morning they played another rough game against Airdrie where even though they were once again down after two periods, the power play started to click and they skated away with a 5-2 win.
That win secured a spot in the championship game Sunday afternoon against the host St. Paul team. After another slow start, the team fought back to win, with the coaches agreeing discipline was a major factor in the win.