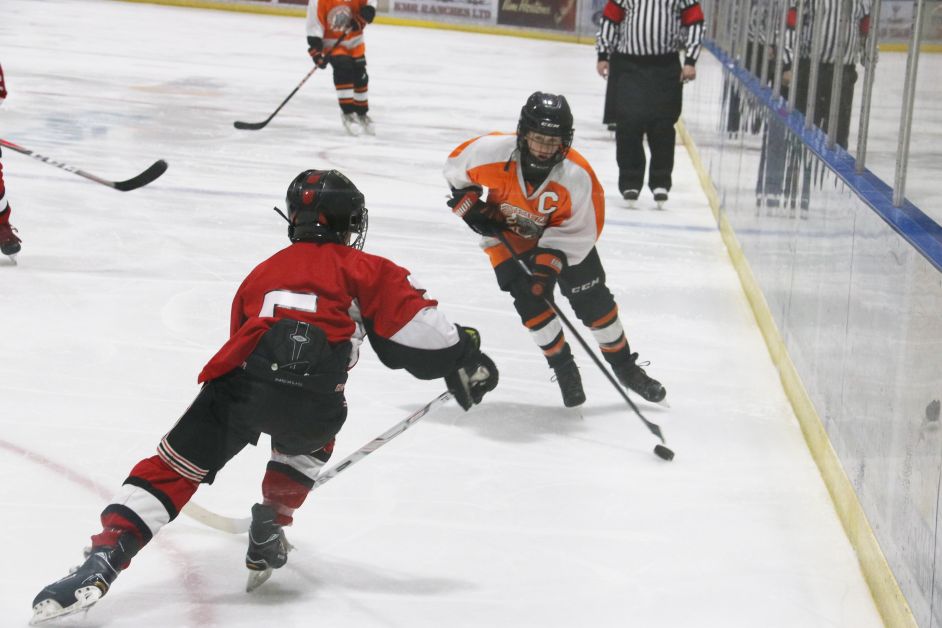 The Drumheller NGS/ Hi-Way 9 Peewee Raptors were in action on Sunday morning for their first game since realignment, and they played well.
The Raptors hosted Airdrie on November 18 and played to a 5-5- tie. Coach Steven Hansen is happy with the result.
"We came together and played good enough to get the tie," said Hansen.
The team will be playing at the Tier 4 level this season, and Airdrie appears to be one of the top teams in the division, while Drumheller is looking to make inroads.
"With the guys we have with us it looks like it should be a pretty good year," said Hansen.
The Raptors will be at home to take on Okotoks this Saturday, and then in Cochrane on Sunday.