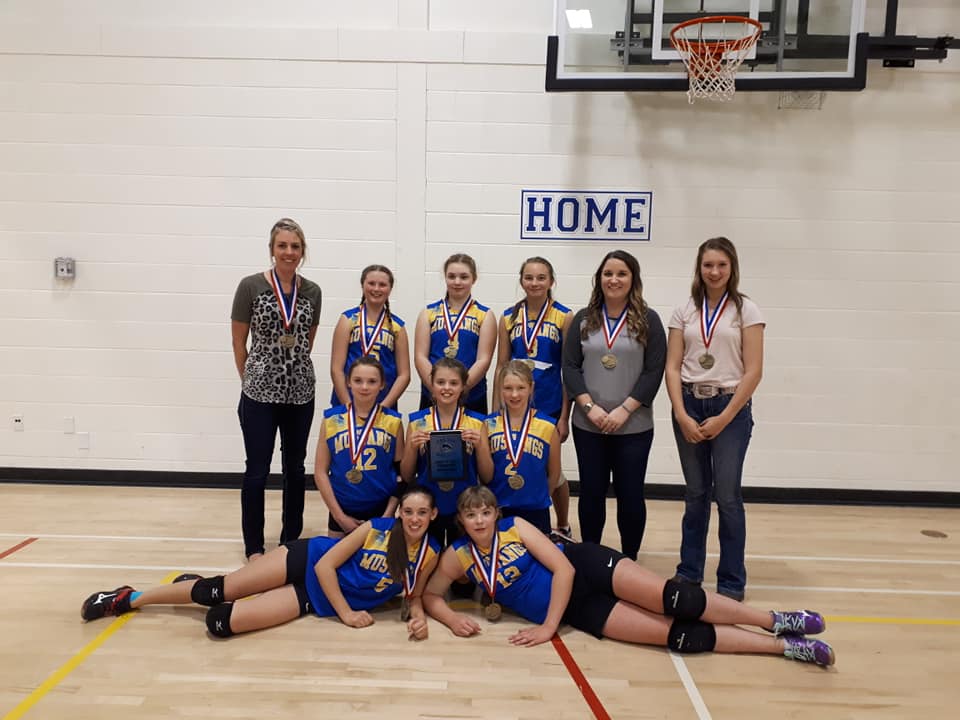 The Morrin Mustangs Junior High volleyball team are on their way to zones, for the first time in a half a decade.
The team, coached by Katie Suntjens and Rachelle Grenville, defeated Delia School on Thursday, November 1 in straight games to earn their way to the tournament.
"This year we had a super strong team. We only had two Grade 7s, so we had a super strong core of girls who we worked with last year as well," Suntjens said.
In league play, the Mustangs went undefeated, except for a single game versus Delia. That game determined which team would host the playoffs to qualify for zones, which were played out last Thursday. The Mustangs bounced back and won 25-20 and 25-10.
"The girls are super excited because this is the first time in five years we have got to zones," said Suntjens.
"It is just a great team this year. The Grade 9s have been super helpful with the Grade 7s that have come up. They have been dedicated in coming for practices."
The team has also fared well in tournament play this season, including in Delia last weekend. The Mustangs defeated Cremona in the final to win the tournament.
The South Central Zone tournament is this Saturday, November 10 at Wheatland Crossing School.