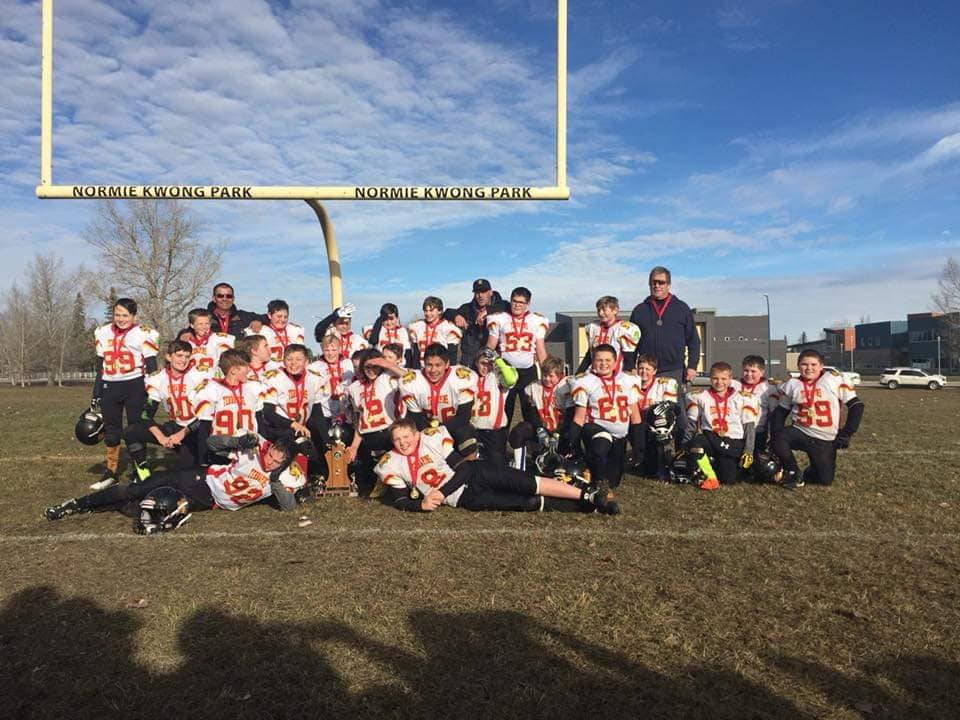 The Drumheller Terrapins have struck gold, winning the Central Pee Wee Football League C Championship.
The Terrapins travelled to Olds for the championship on Saturday, November 3. They topped the Olds Huskies 9-0.
"It all fell into place," said Tanner Harvie who scored a two-point conversion "Once we started we never quit it was a really good game and we just never gave up.
The team was able to hold Olds scoreless. Teagan Watson said the defence performed well.
"We focused on defence. We tried not to let the touchdowns in, which we succeeded," said Teagan who scored on a safety.
Gavin Cassidy felt it was an overall effort.
"Everybody was doing their job and having fun," he said.
This was a banner year for the Terrapins, and next year 15 members will be heading up to bantam.
"It's going to be really sad because leaving the Terrapins is like leaving a hometown, but bantam will be really fun," said Tanner.