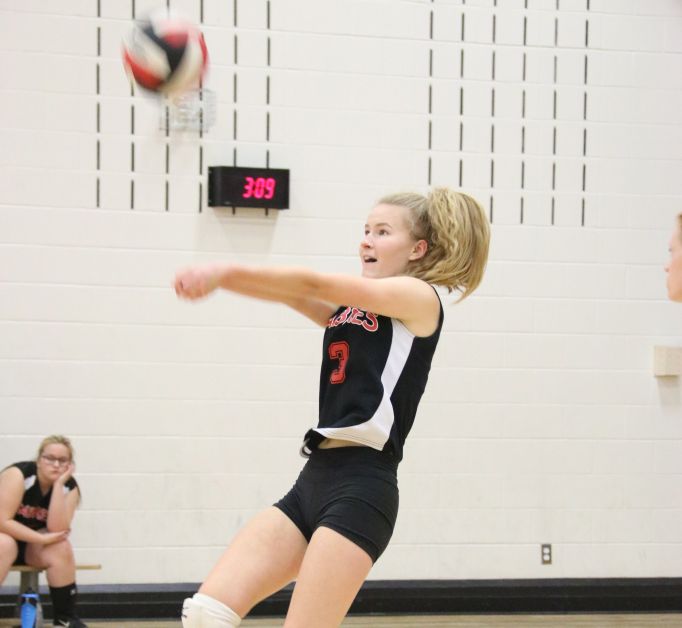 The St. Anthony's Sabres junior varsity girls volleyball team earned a bronze medal at their home tournament last Friday, October 19.
The team hosted its 6th annual Spike-O-Rama Invitational Tournament and invited teams from Beiseker, Airdrie, and Didsbury.
The Sabres looked strong early on in round robin where they defeated Airdrie two games to one. The team then ran into some tough competition from Beiseker and fell in straight sets. Didsbury also proved to be a competent foe and the Sabres fell in two games.
This put them in third place to end the round robin. In the bronze medal match, they topped Airdrie again. Beiseker went on to win the tournament.
Coach Darci Bertram says they have a strong core of six returning players as well as three in Grade 9.
"It is a pretty good core of girls, they are still learning," said Bertram. "They work hard and they try hard and there is not much more I can ask for. As a coach watching them progress is good."
The team still has two more league games, and a Trochu tournament this coming weekend.
"Depending on how we finish in league, there is the possibility of zones in the second week of November," said Bertram.