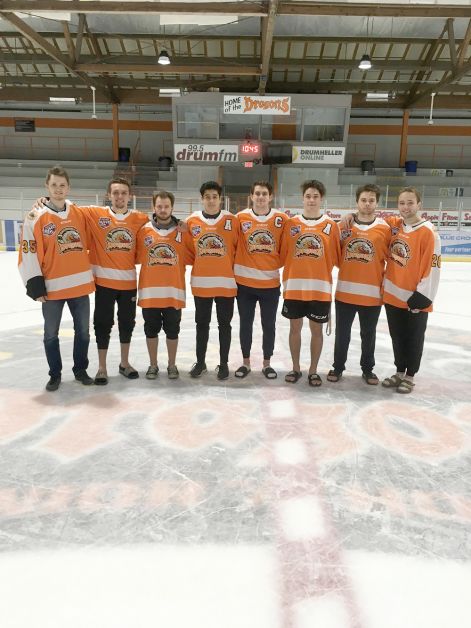 The 2018-19 AJHL season is underway and the Dragons have selected third year veteran Markus Boguslavsky as their captain.
Last week the Dragons announced its leadership group, and they have selected the 1999-born forward to wear the "C."
Markus has tremendous leadership characteristics," said head coach Kevin Hasselberg. "He has earned the respect of the dressing room leading with integrity and valuing hard work, relentless preparation, and common unity."
Boguslavsky had an impressive 2017-2018 season with 19 goals and 14 assists for 33 points and was an alternate captain during that campaign. In 2016-2017 he won the team's Aacademic Achievement Award and last season was awarded for his community involvement.
Selected as alternate captains are Jordan Taupert, Brayden Nicholetts, and Bradley Stonnell this season. Taupert is also in his third year with the Dragons and last year had 74 points. Nicholetts and Stonnell are also in their third year on the roster and these three will be leaned upon for offensive punch.
Brett Edwards, Hunter Virostek, Kaden Hanas, and Dawson Bruneski will make up the Dragons Leadership Team.