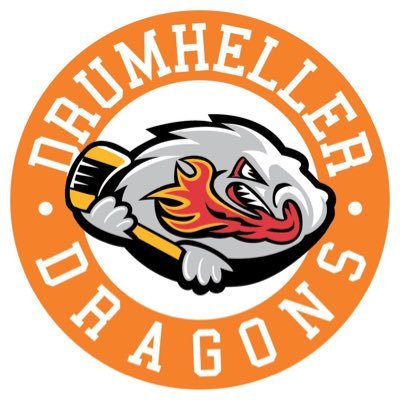 The Drumheller Dragons and the Sherwood Park Crusaders completed a multi-player transaction involving four players, it was announced Tuesday.
The Dragons have sent 2001 born forward Brett Wieschorster and 1999 born forward Tyson Scott to the Sherwood Park Crusaders in exchange for the rights to 1999 born goaltender Joshua Brindza and 2000 born defenseman Aiden Yakimchuk.
Brindza is a 6'1 goaltender from Edmonton, Alberta. He has earned 15 starts during his first season in the Alberta Junior Hockey League split between the Crusaders and the Olds Grizzlys. Yakimchuk is also from Edmonton and is a 6'3 left shot defenseman. In 39 games played with Sherwood Park last season the shut down defender contributed 7 points and 10 pims.
Wieschorster returns to his home town Sherwood Park to continue his junior career. In 51 games played last season, Wieschorster contributed 13 points and added 65 pims. Wieschorster earned an NCAA commitment with the University of Vermont in his first season in the AJHL. Tyson Scott is a 6'2 forward from Turner Valley Alberta. In 56 games played with the Dragons, Tyson contributed 44 points including 3 points in 9 games played during the play-offs.
"The entire Drumheller Dragons organization would like to thank the Wieschorster family and the Scott family for the positive contributions to the Dragons hockey team. We would also like to welcome the Brindza family and the Yakimchuk family to the Drumheller community," the organization said in a release.