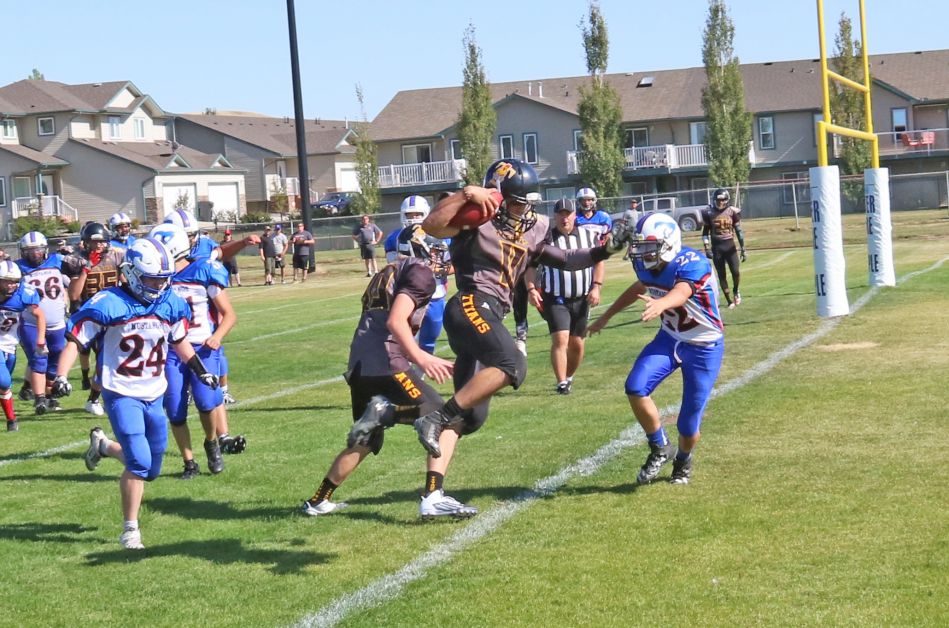 The Drumheller Titans football organization needs more players to join practice ahead of their first exhibition this weekend.
The senior Titans held their first practice on Friday, August 17 and did not have enough players attend to field a team. They are practicing from Monday to Thursday from 6 to 8 p.m. in preparation of Saturday's game.
Head coach Ken Fournier says it's due to summer vacation, and while he expects more players closer to the school year, the scheduling of their first game this weekend has put them in a tough spot.
"We need more bodies. On paper we have lots of kids, but they need to show up." he said.
Eligibility requirements are only that players be in Grades 10-12. Any students area schools or homeschooled can join the club as long as their school does not have a team. In the past, they've had players from Hussar, Standard, and Three Hills. Registration feeds cover all expenses including insurance, equipment, and travel.
"Footballs for every size and shape and there's a spot for everybody," Fournier said.
The Titans regularly practice every Tuesday and Thursday from 6 to 8 p.m. once the school year starts.