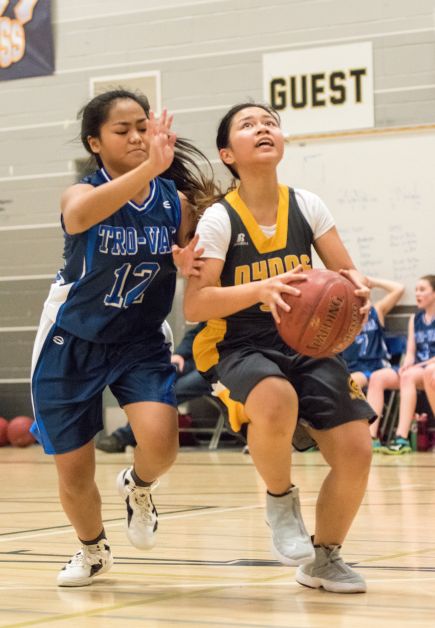 This season has been all about building blocks for the DVSS Junior A girls basketball team. Their single league game win has been the driving power behind wanting to do better.
"This year has been challenging so far as we are a young A team with only two grade 9 girls and the remaining all grade 8's," said coach Elesha Wright. "This year is a building year for our team, so we have only had one win in league so far but the girls are improving each week."
Since the team is so young, the lessons are focused on individual skills and teamwork out on the court.
"Each game the girls get more confident and are improving not only as a team but individually," said Wright. "We are focusing and working on building their individual skills, this will allow the team to be much stronger next year."
This past weekend, the girls placed second at the Junior High Tournament in Red Deer Lake School in south-west Calgary.