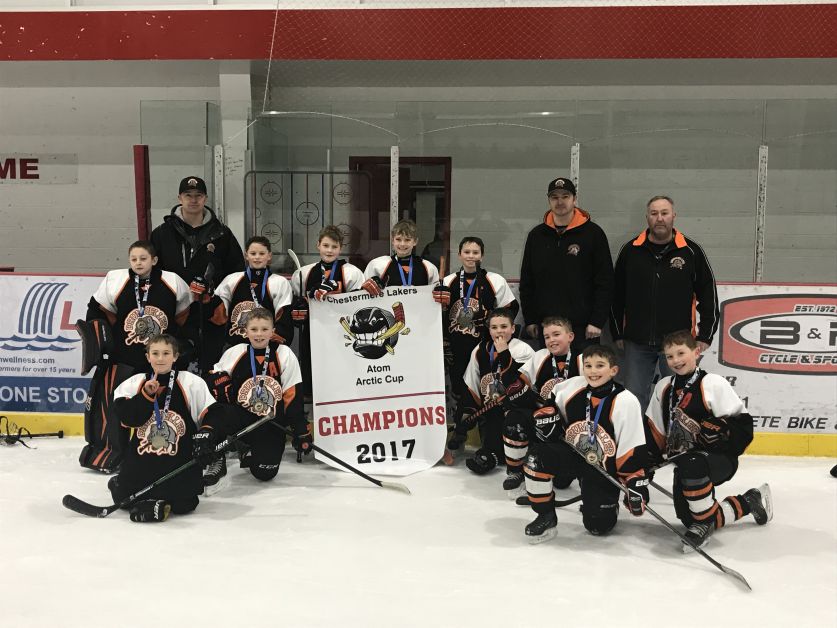 The Yavis Atom A Raptors Hockey team ended the year with a bang with a tournament win.
The Atom Raptors were guests at the Atom Arctic Cup Tournament in Chestermere on December 27, 28, and 29, and came home with gold medals.
The Raptors played four games in the round robin tournament versus teams from Crossfield, Chestermere, Kainai, and Bow Valley.
The Raptors crossed over and won their final game versus the Chestermere Lakers 11-0. Goalie Brandon Williams had a hard-earned shutout. The Tournament MVP went to Ryan Schrock.