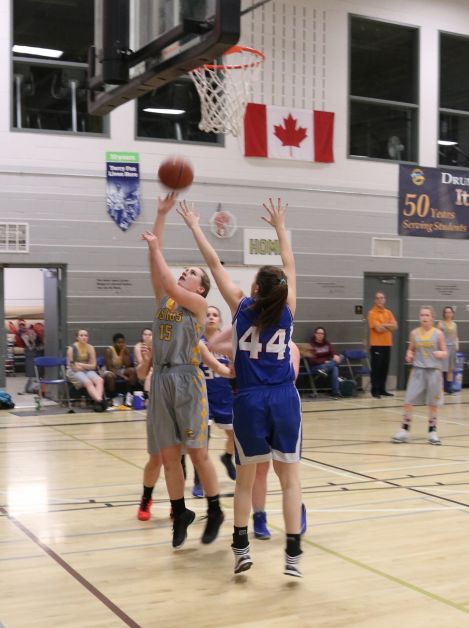 The DVSS Senior girls Dynos opened their season with a strong showing at their home tournament.
The Dynos hosted seven other teams on Friday and Saturday, December 8 and 9, and it was a crowd of top-notch talent.
The Dynos opened the tournament versus St. Mary's of Vegreville. Coach Andrew Neuman says they were outclassed by the tough team and fell 70-43. This put them on the consolation side of the draw.
The Dynos showed resolve and bounced back against Rundle of Calgary to win 67-54.
This put them up against Rimbey in the consolation final. Rimbey proved to be big and strong and the Dynos ran out of steam, falling 72-43.
Coach Neuman said Emily Wright and Gabby Thomson led the Dynos in the scoring department all weekend and Brayden Peters won tournament MVP for the Dynos with strong contributions in scoring as well as rebounding and defense.
The Dynos play Acme this Wednesday, December 13 at home.