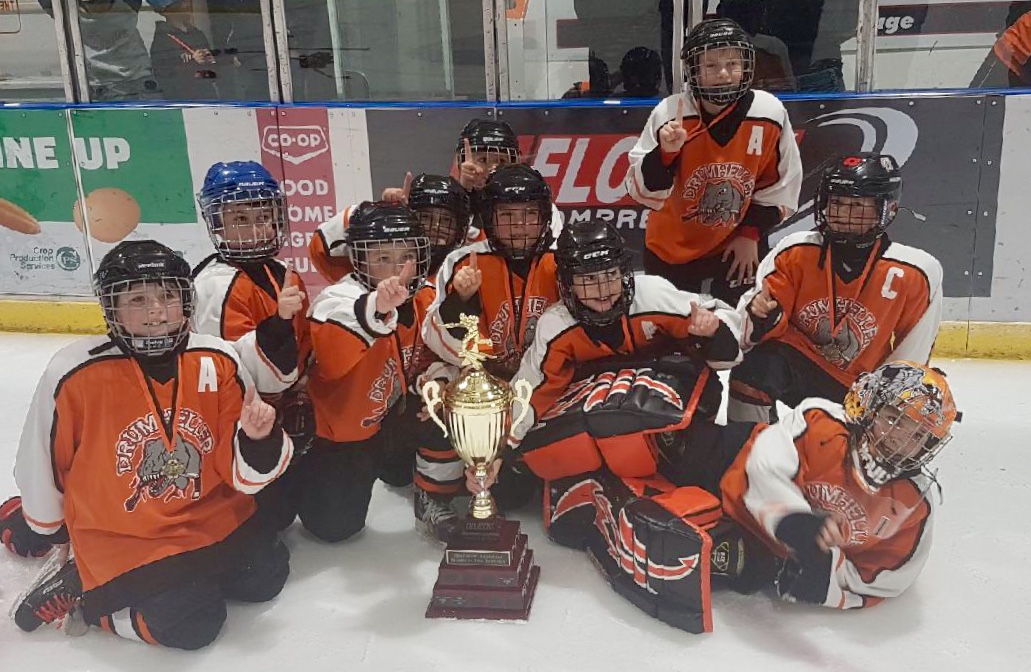 There was some great hockey action at the Drumheller Memorial Arena as Atom players took to the ice for the Charmont Memorial Tournament.
The tournament is in its sixth year and is named in honour of Chris and his son John Charmont. Both perished in an explosion at a Mexican resort in 2010.
Kim Moulton, whose son plays for the Encana Raptors says the Charmont family is on the minds of the players at the tournament as they have a write up in the program on John and Chris and the work done in their name. Currently, there is a school in the Roatan that bears John Charmont's name. Before play begins they a take a moment of remembrance for the family.
The Yavis Atom Raptors and the Encana Atom Raptors competed with six other teams at the annual tournament. Both played well and went undefeated through the tournament. Each won their pools with the Yavis Raptors winning 9-0 and the Encana Raptors, winning 4-3 in overtime.
Each pool has a Tournament MVP that honours sportsmanship displayed by the Charmonts.
"It is not based necessarily on the best player, but best sportsmanship," said Moulton.
Paxton Olsen was the MVP for the Yavis Raptors and Corbin Moulton was the MVP for the Encana Raptors.