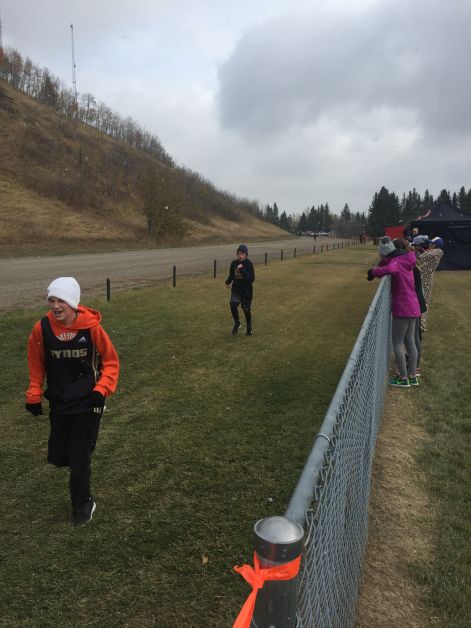 On Wednesday, October 11, the DVSS Cross Country Team travelled to Sundre to Compete in the South Central Zones.
Despite the less than ideal weather, all of the members of the team had good runs and some personal bests.
Kate Messom finished the highest of DVSS runners, finishing in 11th place out of 72 in the juvenile girls, with a time of 10:54.
In the Bantam Boys, Ben Messom posted a time of 10:59, in the Midget Boys: Rowan McCluskey finished in 13:16 and Andrew Suntjens had a time of 13:18
In the Intermediate Boys Raul Maldonado posted a time of 34:05 and in the Senior Boys category Gabe Gumasing posted a 31:25 time.