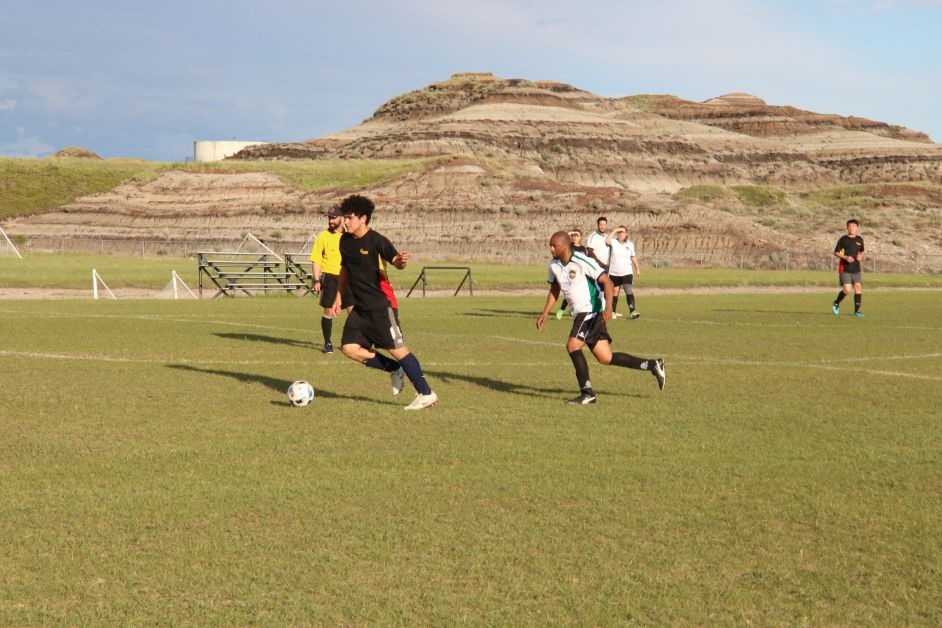 The stage is set for the championship of the Drumheller Co-ed Recreational Soccer League.
The league is in its fourth season has enjoyed great competition throughout the year with four teams taking to the field. The regular season is just a rehearsal for the post season and it has brought out some exciting soccer.
The regular season ended with Riverside Value Drug Mart finishing undefeated. In second place was Recovery, and then Drumheller United and Yavis.
In the A semifinal on June 13, Riverside Value Drug Mart got the best of Yavis, with a high scoring 8-5 finish. In the B semifinal, Drumheller United, a team with high school players from DVSS and St. Anthony's, beat out Recovery 7-2.
This put Recovery and Yavis in the third place match played on Tuesday, June 20 (results not available at press time), and Riverside Value Drug Mart versus Drumheller United on Thursday June 22.