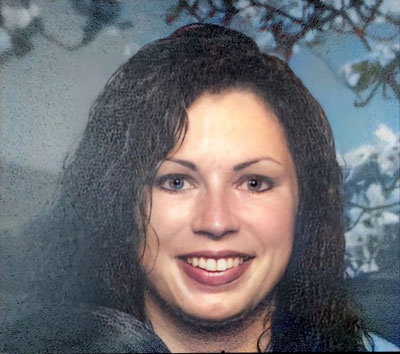 Robinson
(Howard)
Tammie Doreen
April 3, 1970 - December 25, 2016
It is with great sadness and after a long and extensive search we announce the passing of our mother Tammie Doreen Robinson (nee Howard). Tammie was born in Edmonton on April 3, 1970 and was brought home to Munson to spend her life with her new family. She grew up enjoying all the animals on the farm and participated in many community programs such as CGIT, 4-H clubs including beef, horse, sewing and craft. Tammie was a talented and natural public speaker with many awards to show for her efforts, taking her to the Alberta Provincial 4-H Public Speaking competitions on more than one occasion.
Tammie also loved to sing and had a beautiful voice and spent most of her youth singing at various venues and also with her Dad's band every chance she could get. She completed her LPN course in 2002 and loved caring for her patients, Tammie was also a graduate of graphic design school.
Tammie is survived by her children Jesse Robinson, Rachel Robinson and Hunter Booth, her parents Don and Carmen Howard, her birth mother Marva Ward, siblings Wade (Cherie) Howard, Darrin (Lysa) Howard, Donalee (Jerry) Ferguson, numerous nieces, nephews, cousins, aunts and uncles.
She will be missed and is in God's care and now forever at peace.
A Celebration of Life for Tammie will be held on Saturday, Feb 25, 2023 at 2:00 pm at the Knox United Church (195 3 Ave East Drumheller, AB) In lieu of flowers donations can be made to charity of choice.