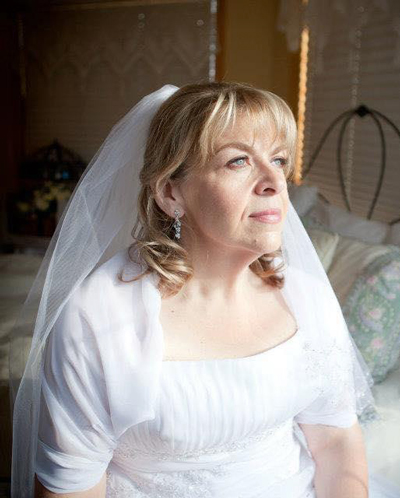 WALLACE
Nola Jean Brown
February 23, 1965 - July 13, 2022
You will always be remembered.
It is with great sadness we must announce that our family and friends are grieving the loss of wife, best friend, aunt, cousin, niece & sister-in-law, Nola Jean Brown Wallace.
Nola was diagnosed with leukemia in early October of 2021. She had won the battle and was scheduled to be out of the hospital Monday, July 11th, 2022. On July 8th Nola fainted while in the hospital and suffered brain damage due to loss of oxygen to her brain. She was rushed into ICU at the Foothills Medical Center and was immediately put on life support. On Tuesday, the doctor came back with the unfortunate news that due to the fall and the brain damage, there was no way that she would survive this. On July 13, 2022, she went to be with her Lord and Saviour Jesus Christ.
Nola is survived by her loving husband John, best friend Kathy and husband Dave, sister-in-law Roxy, nephews
Cameron and Landyn, mother-in-law Ann, John's sisters Sharon (Mario), Linda, Debbie, Arlena, as well as numerous nieces and nephews.
She was pre-deceased by her father Ken, mother Esther, brothers Lou and Darwyn, nephew Taylor, and father-in-law Eric.
There will be a Celebration of Life on Thursday, July 21st at the Handhills Clubhouse at 1:00 p.m.
If you feel the need to bring something special, please bring brownies as this would make Nola feel so loved.