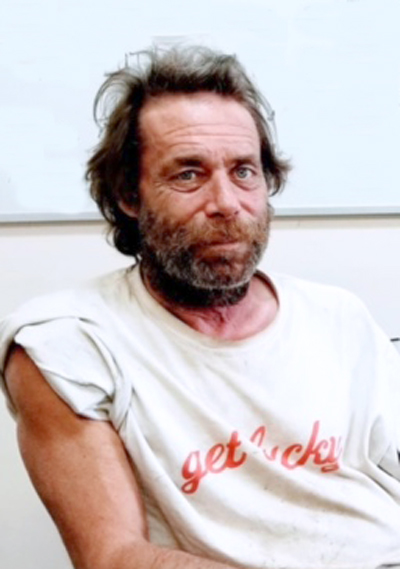 AUGART
Tracy Warren
My Brother
I am heart broken to have to inform all of the passing of my brother, Tracy Warren Augart.
Tracy was born July 9, 1966 in Calgary. He was the youngest of 3 brothers born to Elmar and Marlene.
When our parents separated, we ended up making our way to the Drumheller Valley where we resided in Wayne.
We did, over the years, move around from time to time; Munson, Smokey Lake, Olds; but we, for some reason, were always drawn back to the Valley. I suppose it was because of our friends and the community love that kept drawing us back and what peaked our interest in wanting to hang out with all of you!
Tracy was in possession of several different skills. He had no formal training, he just seemed to be a natural at a few different things such as mechanical (everyone knows he could fix damn near anything), love for his pets and his family and friends, the ability to always make one smile, chuckle, laugh and always somehow was able to pick himself up and put a positive spin on his life,
even when he was dealt with a crappy hand at quite a few different points in his life! (I truly have to admire him for that ability).
He was very proud of all his kids; Jeremy, Jordan, Ben, Dylan; and he should be. Tracy always made the effort to stay in touch with them and with the rest of us as well.
I just somehow know he's going to press on and make the best of this situation in whatever way necessary because that's what he's trained himself to do.
I hope the rest of us can learn from you and do the same. We are all going to have a big hole in our hearts forever!
Love you Brother!
Already missing you,
Mom, Mikey, Kevin and All
A Celebration of Tracy's life will be announced at a later date.