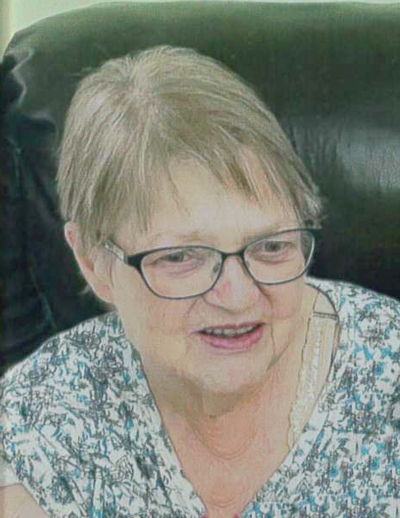 DZIATKEWICH
Merilyn Anne
October 16, 1949 - April 19, 2022
It is with deep sadness we announce the passing of our dear Mother and Grandmother.
Merilyn was born on October 16, 1949 to Milford William and Thea Piffer. She was the oldest of three children.
She grew up in Morrin and attended grade school there. She went on to attend high school and live in the dorm there.
She met the love of her life, Donny Dziatkewich, in 1967 and they were married in 1968.
They were blessed with two children, Jerry on April 27, 1970 and Tina on December 10, 1972.
As a family, they did many things together including Special Olympics for Tina.
After Tina grew up, she married Don James and gave Grandma two grandsons, Brian on July 31, 1995 and Dylan on October 23, 1998.
Merilyn was predeceased by Milford William Piffer, Thea Piffer and Tina James.
She is survived by son Jerry Dziatkewich of Cereal, AB; grandsons Brian James of Drumheller and Dylan James of Edmonton; brothers Harold Piffer and Wayne Piffer, both of Edmonton.
A celebration of Merilyn's life was held on Saturday, April 30, 2022 at 1:00 p.m. at the Church of the Nazarene, 627 - 6th Street East, Drumheller. Pastor Carlos Calderon officiating.