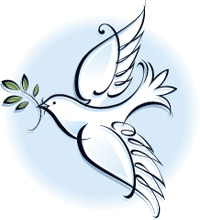 LEFLEY
Robert W.A.
October 7, 1955 - December 30, 2021
Robert W.A. Lefley passed away on December 30, 2021 at his home near Pine Lake, Alberta.
Rob was born in Drumheller on October 7, 1955 the third child of Tom and Jean (Mackie) Lefley. The family moved to Hanna in 1959 and then to Calgary in 1967 where they remained for many years. Rob is survived by his son David, father and stepmother Tom and Eileen Lefley of Drumheller, older siblings Tanis Martin of Airdrie and Jack (Anne) Lefley of Toronto, 2 nieces 1 nephew, 3 great-nieces and 1 great-nephew, numerous aunts, uncles and cousins. Rob was predeceased by his younger brother David in 1975 and his mother Jean (Mackie) Lefley in 1977. Rob marched to the beat of his own drum, participated in many sports in his younger years and loved the outdoors, fishing and hunting in his older years. At Rob's request he will be cremated and have his ashes spread near Pine Lake at a later date.