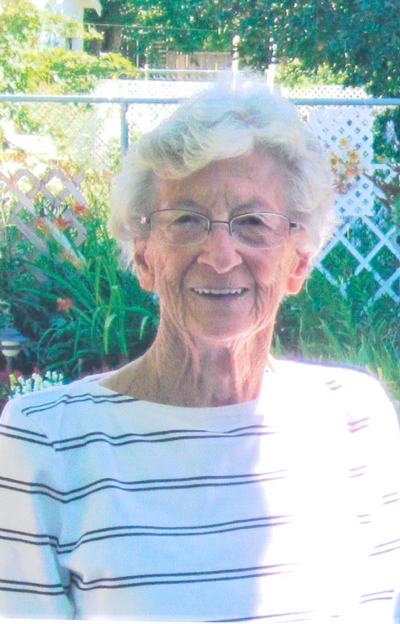 BEHUNIAK
(nee Smith)
Judy
May 4, 1936 - November 24, 2021
Judy completed her life's journey at age 85, passing at the Drumheller Health Centre. Born and raised in Drumheller, she only left for four years to Calgary before coming back when she married Mike in 1956.
Judy grew up with her two sisters and three brothers in the house on 1st Street East, and had many Lefebre and Guterson aunts, uncles and cousins to gather with.
Judy had a variety of jobs through the years, starting as a teenager doing housekeeping at the original Drumheller Hospital and Nurses residence; People's Bakery, AGT phone operator and Stedman's Store. In 1959 Judy and Mike started their family, and was a stay-at-home mother until 1972, when she started volunteering at Central Elementary School. She was hired on permanently as a teacher-aide in 1973, assisting many teachers and students until retirement in 1998. Judy enjoyed her time there, remaining good friends with many co-workers - you know who you are.
Judy was a Bridge player with many groups over the years, and a longtime member of the Crown Jewels in Drumheller, enjoying the trips, laughs and socializing.
She loved a good book, and took pleasure in her yard and flower gardens. Judy and Mike and family enjoyed RVing through the years and the two of them looked forward to their yearly September golfing holiday after retiring.
Judy is survived by her daughter Tracy, son Michael, sister Joyce Brodie, brothers Harry (Marlene) Smith, Dave (Lynne) Smith, Tom Smith, many nieces and nephews, and close family friends, Flip and Ann Webster. She was predeceased by her husband of 63 years, Mike, infant daughter Judy Ann, her parents JMF and Nelly Smith, sister Gaye (Bob), in-laws George Brodie, Alva Smith, Pete (Clara) Bihuniak, Bill (Eva) Behuniak.
A Celebration of Life will take place at a future date.
Flowers gratefully declined. Donations in Judy's memory can be made to Drumheller Area Health Foundation, The Lung Association or Canadian Cancer Society.
Thank you to Dr. Tlhape and all the wonderful staff at Acute and Palliative Care.