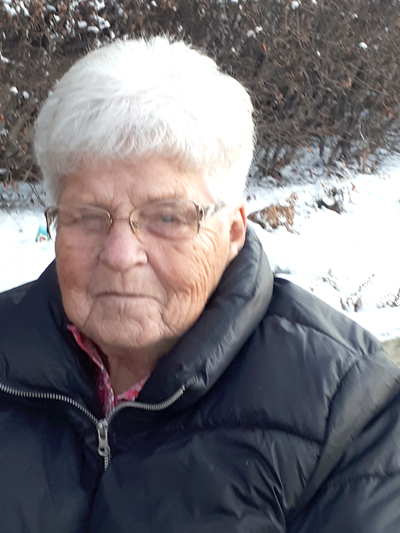 HECKTOR
Yvonne "Bunny"
October 21, 1941 - November 19, 2021
Bunny was born in Drumheller to Gus and Dorothy Higdon. She was the youngest of 7 siblings and married Dale Hecktor in 1960. Bunny is survived by their 3 children Kathy (David), Marty (Jay-Lynn), and Darcy (Faye). She is also survived by grandchildren Calvin Hecktor, Jasmine Pennington, Kate-Lynn Pennington, Ron Hecktor, Nathalia Finkbiner, Morgan Hecktor, and Sam Hecktor; three great-grandchildren Evangeline Hecktor, Yvonne, and Noah Finkbiner; as well as sister-in-law Helen Higdon; brother-in-law Ron Rowe and nieces and nephews.
Bunny was predeceased by Husband Dale; Great-Grandson Leo Hecktor; parents Gus and Dorothy; brothers and sisters-in-law Melvin and Irma, Douglas and Donna; brothers Robert and Irvin; and sisters Helen Rowe and Margaret Hubbs.
In lieu of flowers, donations to the Carbon Public Library. Join us for a Celebration of Bun's Life at the Hecktor Family Farm, Saturday, December 4, 2021, at 3:00 pm.