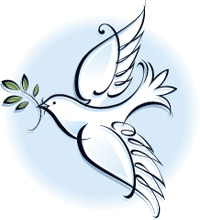 Richard Noble
STORCH
December 6, 1938 - September 15, 2021
Elsie Lena (Storch)
LAROSE
June 29, 1931 - October 23, 2021
The Storch family, a large generational family that has been part of the Morrin, Rowley and Rumsey communities since 1909, has suffered the loss of two of the original kith and kin.
Richard Noble Storch was born December 6, 1938 to Mary and George Storch. He was the fourth son and the tenth member in a family of 11 children. He passed away September 15, 2021. Richard spent his younger years at the farm at Morrin and went to school at Hillsgreen. He met and married Mavis Gaetz in 1957. They travelled around living in many areas of Alberta, B.C. and the United States before settling in Rimbey in their retirement years. He leaves to mourn his wife of 64 years, Mavis, and their four daughters; Gwenolyn Storch, Wendy (Bruce) McDowell, Lynn Gregoire and Lorna (Albert-Abbey) ZayTsoff plus many grandchildren and great-grandchildren. His sisters Elsie Larose, Betty Jorsvick and Linda Helmer also grieve his passing. He was predeceased by his parents, Mary and George Storch, his in-laws, Ruby and John Gaetz and son-in-law, Mario Gregoire, brothers, John (Eve) Storch, Colin (Irene) Storch and George Storch. Also, his sisters, Laura (Harold) Pennock, Clara (Vance) Montgomery, Alma (Robert) Tolman, Helen (Leonard) Steen and brothers-in-law, Ken Jorsvick and Jack Helmer.
On October 25th, Richard's son-in-law, Abbey ZayTsoff passed away after a lengthy illness. He was married to Lorna. On October 23, 2021, the Storch family suffered another blow with the passing of Elsie Lena (Storch) Larose. Elsie was born on June 29, 1931 at the family farm south of Rowley. She was the 7th member to arrive in that very large family. She attended the Hillsgreen school as well then continued her education at Olds College for 2 terms. She enjoyed spending time with her four children; Katheryn (Don) Meidinger, Robert Larose, Louise (Randy) Sims, Joann Larose, and all her grandchildren and great-grandchildren. She also enjoyed returning home to Rumsey to spend time with her sisters; playing cards, enjoying the gardens (as all the Storch sisters were avid gardeners) and laughing. Life was joyful when the Storch family was all together. In addition to the family members mentioned above, Elsie was predeceased by her daughter-in-law, Bernadette Larose.