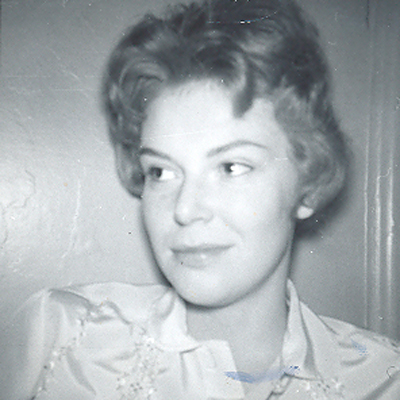 GALLAGHER
Margaret Rose
September 21, 2021
Margaret Rose Gallagher of Drumheller, wife of Jack Gallagher, passed away peacefully on September 21, 2021 at the age of 82 years.
Margaret was born in Cornwall, Ontario. Her family moved to Deep River, Ontario when Margaret was six years old. Deep River was a company town built for the employees of Atomic Energy of Canada (AECL), situated on the Ottawa river. It was an idyllic place to grow up.
Margaret met Jack Gallagher in 1959 and they married in 1962. They lived in Calgary from '62-'67 and two children were born there, Robbie and Christine. In '67 they moved to Fort McMurray and their daughter, Shelley was born there. They moved to Drumheller in 1969. The last of their children, Jackie, was born there in 1971. In 1976 Margaret and Jack opened up the Jeanery Boutique. Later it became Touche' Boutique. Margaret ran that for 15 years. Margaret and Jack raised their family in a large brick house on 2nd Street West. In 2001 Margaret moved to a smaller house and in 2012 into the Keystone Towers.
Margaret was predeceased by her parents, Charles and Mary Douglas, her brother, Charles, her brother, Jack, and her husband Jack.
Margaret leaves to cherish her memory her 4 daughters, 9 grandchildren, and numerous other family members.
There will not be a formal service for Margaret. Memorial donations may be made to the Drumheller District Humane Society or Peggy's Feline Rescue.
Courtney-Winter's Funeral Homes are in care of the arrangements. 403-823-2666.