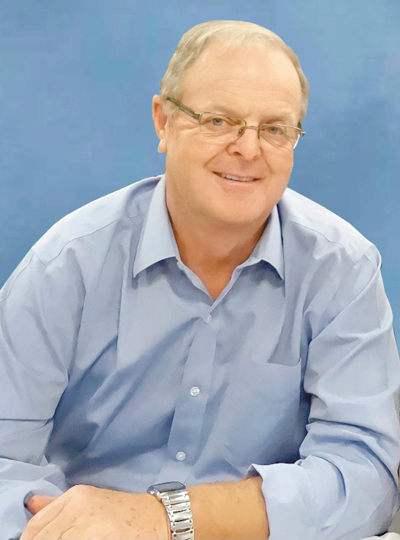 McNAUGHTON
Melvin Alan
December 23,1946 - September 28, 2021
Melvin Alan McNaughton was born December 23, 1946 to Ann & Albert McNaughton at Stettler, AB. Later that day, there was a huge surprise with the birth of his twin sister, Marion.
Mel was raised on the family farm Northwest of Rumsey. He lived at this location for 60 years. Mel and Dariel then moved only 1 mile west to the house that they built on the coulee. Mel had a very happy childhood growing up with his siblings, enjoying the farm life and learning life skills. He started school at Price School nearby, then transferred to Rumsey School and then grades 10-12 were taken at Morrin. Mel graduated high school in 1965. Many new friends were made at Morrin and to this day are true friends. Sports were his strength, especially basketball and baseball. Summer ball was very important to Mel. He was a member of the Scollard Ball team, that his dad took pride in coaching. Mel was the back catcher of the team, where he excelled. There had to be a good reason not to take part or be on time.
After high school Mel articled as an accountant at Kergan & Aagaard in Drumheller where he soon learned sitting in an office all day was not for him. It was back to the farm where he started his farming career. Curling was the favorite winter pastime. Mel and his brother, farmed together in the early years, until Lorne moved to Sundre.
Involvement in the Rumsey Community was most important to Mel, and he was very instrumental in helping build the Rumsey Agriplex and Rumsey Hall. Mel was a big part of and well respected in his community.
Mel was united in marriage to Dariel Peters of Delburne on July 12th, 1969. Together, they continued their farming career using different farming methods, after purchasing the farm from his parents. Mel and Dariel raised 3 children: Mark, Curt, and Tanya. He was proud to spend time with his children as much as possible during their growing up years. He always had time for hockey, ringette, curling and ball with the kids and often was their coach. (But definitely not any horses).
Mel had great respect for his parents as well as his neighbors. In 1989, Mel became involved in Alberta Wheat Pool, first as a delegate. Throughout the changes with that organization, eventually, he became Vice-President of Agricore United. Once grandchildren began to arrive, he would soon be involved in their lives and retired from his position in 2003. Mel was a man with a plan and was always thinking ahead. He enjoyed travelling and enjoyed many trips to Nuevo Vallarta, Mexico. Another favorite spot was Escondido, California where he enjoyed golfing for a couple months. Mel's theory was he should not have to live in a place where he couldn't wear shorts.
Mel knew he was going to retire at 65 and the new acreage kept him busy during his semi-retirement years. Anyone who has driven by the acreage knows he loved a perfectly manicured lawn.
He was a dad that let his sons, Mark and Curt and their families, make the farming decisions. He was so very proud of them for carrying on the family farm. He was equally proud of his daughter, Tanya and her family. He felt fortunate to live close to watch all his grandchildren grow. Throughout his life Mel was always constructing something, and in the last couple of years spent many hours crafting all sorts of woodworking projects. His BIG BLUE coulee chair was one of his signature projects.
Mel will be sadly missed by his wife Dariel, son Mark and his wife Sandy; grandchildren Matthew (Chloe), Daniel (Tally) and Ashley. Son Curt and his wife Michele; grandchildren Kenton and Meghan. Daughter Tanya and her husband Brent; grandchildren Jessika (Benett), Alex (Jordana), Luke and Haley. Brothers Laverne (Carolyn), Lorne, sisters Marion (Marv), Elaine (Dan) and all their children. Brothers-in-law Roger (Brenda) Peters, Harold (Diane), Tracy (Janet) and sister-in-law Beth (George) Magyar and all their children. A host of friends and neighbours.
The family would like to thank the nurses and doctors throughout Mel's short stays in the Three Hills hospital as well as the Peter Lougheed Hospital. His care was incredible.
Those who wish to make a donation in honour of Mel, it may be made to the Rumsey Ag Society, Box 60, Rumsey, Alberta, T0J 2Y0 or a charity of your choice.
Kneehill Funeral Services, Trochu, entrusted with arrangements. 403-442-2123.