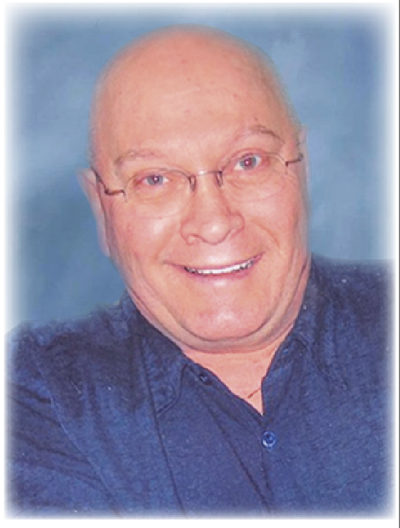 HEIN
Gerald Curtis
August 17, 1948 - May 27, 2021
It is with tremendous sorrow that the family of Gerald Curtis Hein announces his passing on May 27, 2021 at age 72 years. After a courageous 15 year battle with Parkinson's Disease Gerald passed away at Bethany Riverview in Calgary from Parkinson's complications.
Gerald is survived by his partner of 26 years Ron of Calgary, son Kelly (Marsha) Hein of Strathmore, daughter Sonya Elias of Calgary, grandchildren Mateo Elias, Landon and Hayley Hein, brother Larry (Deb) Hein of Victoria B.C, sisters Arlene (Robert) Filkohazy of Hussar, Fay (Doug) Bangle of Strathmore, Debbie (Glenn) Laycock of Rosebud, Valerie (Maurice) Thevenaz of Drumheller and numerous nieces and nephews. Gerald is predeceased by his parents George and Ella Hein.
Gerald was born prematurely on August 17, 1948, in Bassano, Alberta at a mere two and a half pounds. He was nurtured to health by his grandmother Katie Rutschke, then joined his parents on the family farm east of Hussar, Alberta near the community of Duck Lake. Gerald
graduated from Olds College in 1968 with a diploma in General Agriculture and returned to the family grain and cattle farm to raise purebred Charolais with G & E Hein Farms. Dedicated to hard work on the farm, Gerald was also active with the Hussar 4-H Beef Club as a member and leader. He lived and worked in the Hussar area until 1991 when he relocated to Calgary in the community of Millrise. He worked for Alberta Hail and Crop Insurance, WCB, and the City of Calgary up until the time his health forced him into early retirement.
Gerald was well known for the immaculate care he took of his home and yard, he loved to joke and tease; his personality was infectious. This trait followed him into his care homes, Mackenzie Towne Retirement and Bethany Riverview, where he became a favourite of staff and residents alike. He knew his illness would rob him of his ability to play on the floor or take his grandkids to the park so he played with them every moment he was able to. It's the only time his house was a mess and he had a huge smile on his face.
His courage to come out 32 years ago allowed people who loved him to fully know him and paved the way for others to live authentically. His passing will forever leave a void in our hearts.
In Lieu of flowers, a donation may be made to The Parkinson's Association Of Alberta (120, 6835 Railway ST. SE Calgary, Alberta T2H 2V6 or online at ParkinsonsAssociation.ca).
Due to COVID-19 Restrictions a small family graveside service was held at Mountain View Funeral Home and Cemetery on June 4, 2021 at 2:30 pm.