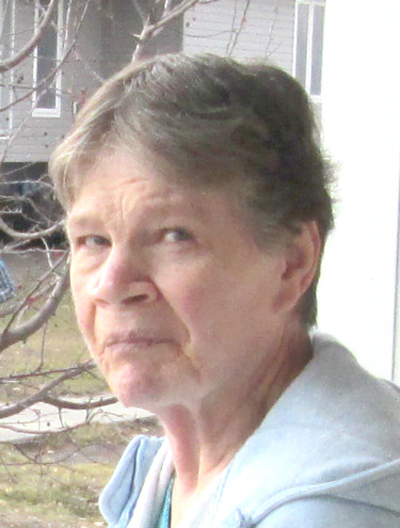 ROSLUND
Linda
(nickname DUCK)
1952 - 2021
It is with tremendous sadness that the friends of Linda Roslund announce her passing on May 6, 2021, peacefully at home.
Linda was born in Edmonton in 1952. She lived in Red Deer for a number of years before moving to Drumheller in 1990. Over the years Linda enjoyed many trips to Red Deer to visit old friends and places she remembered. Linda was a caregiver by nature and was concerned about the health and comfort of those around her. She loved babies and was passionate about caring for Jackie and Madeline. Linda enjoyed connecting with her many friends over coffee or going for a good fish and chip meal at one of her favorite restaurants. She was meticulous in her planning for any special event. She had a good sense of humor and liked to tease (referencing cow, bag and baby girl) and to banter back and forth with people. Linda took pride in her independence and was not afraid to speak her mind or push the boundaries. She liked spending time sitting in her favorite green chair having a gingerale while working on her beadwork or with her yarn. She also enjoyed spending time with others while she worked on puzzles and wrote in her books. Linda loved anything to do with emergency services, hospitals, ambulances and the police. She proudly displayed her cup collection. Linda had a love for music and would often share her favorite Shania Twain cd's with her friends or go for a drive with the tunes cranked. Linda will be dearly missed by all who knew her.
A celebration of life is being planned by her friends and family at Drumheller And Region Transition Society.
Courtney-Winters Funeral Home in care of arrangements 403-823-2666.