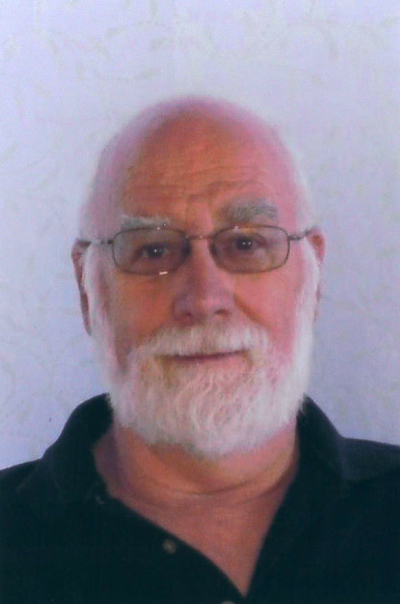 CLARK
Frederick "Alex"
Alexander
December 15, 1942 - May 4, 2021
Frederick "Alex" Alexander Clark, 78, of Victoria, BC, passed away peacefully on Tuesday, May 4, 2021 at Saanich Peninsula Long term care.
Alex is survived by his wife, Dorothy of 33 years, together they saw much of the world and shared a lot of adventures. His son Michael and wife Teddi, 3 grandkids, Calvin, Paige and Tiffany and 3 amazing great-grandkids, River, Silas and Grayson, his sisters, Marilyn Hogan (Pat, deceased) and Elaine Johnston (Richard, deceased) and brother Eric Giles (Shawna DeGagne), plus many cousins, nieces, and nephews.
Schoolteacher, sea captain and archaeologist were only a few of the adventures Alex Clark pursued in his lifetime. Born in Kimberley in 1942, Alex spent his younger years hunting, camping and exploring the wilderness with his step-dad. After graduating high school, he enrolled in
Millwrighting at Nelson Millwright Vocational school. That was just the start of his lifelong passion for learning and teaching.
Years passed, more adventures than Indiana Jones, Alex discovers his love of the ocean. In the 1970's Alex embarks on the start of his sailing career as 1st mate on the Robertson II with the SALTS society. He sailed on the "Robbie" until 1980 when he took an opportunity of a
lifetime to sail on the Danish ship, the Svanen. After several years and voyages to Mexico, Hawaii and the West Coast of North America, Alex dropped anchor and set his sights on teaching.
Being very artistic, charismatic and sociable it was not a surprise he found his calling in teaching Indigenous Arts and storytelling. For the next 35 years he taught thousands of children and their children and even their children. He encouraged many a young talented student to embrace their skills and talent, to succeed and to be confident in their abilities.
Alex, worked with SFU during his summer breaks on the The Tseshaht Archaeological Project. Venturing up the west coast of Vancouver Island to Benson Island. There they would do archeological digs on ancient villages of the coastal people. His love of adventure and cultural sharing was a big part of his life.
Alex stayed teaching up until 2015 when he retired to pursue his hobbies and embark on many more adventures. Sadly a few months after his retirement, Alex would suffer a massive stroke and spend the remaining days in the great care of his new family, the nursing staff of Saanich Peninsula Long term care.
During the many years at Saanich Peninsula Long term care, the dedication of his good friend Carole, helped him settle in to the daily routines of life. Something for which he was forever grateful.
In true Alex fashion he shared a wealth of knowledge and created many strong friendships that continue to this day. He leaves a legacy of happiness and genuine kindness everywhere he has been.
A Celebration of Life will be arranged when the Covid restrictions are lifted and we can all be there to celebrate together.
In lieu of flowers please consider donating to his passion, Indigenous Education and Arts https://ied.sd61.bc.ca/
I love you dad and miss you dearly.