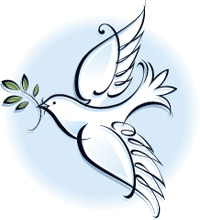 BOE
Sine Esther
April 3, 1970 - April 18, 2021
Sine Esther Boe passed away peacefully at Trillium Lodge in Parksville, B.C. with her life partner, Rick, at her side, comforting her until the cancer she fought for so long finally won.
Sine was born April 3, 1970 to Brian and Ernastine Boe. She was raised on the farm in Dalum. In 1984 Sine became the step-daughter to Gaye Boe.
She received her schooling from K-12 in Drumheller then attended Mount Royal College in Calgary for 2 years. She stayed in Calgary where she worked as a nanny for 3 years before returning to Drumheller. She worked at odd jobs for a bit, then found her true calling when she took a job with D.A.R.T.S. She was a blessing to her clients at D.A.R.T.S. and treated all with love and respect. She loved her work and helped many people before retiring from that job after 17 years.
When Sine met Rick Makie, her life took on a new zest. She and Rick moved to Longview, AB for a few years then made another move to Vancouver Island where they made a wonderful life together. Sine was in her element there. She loved the ocean which brought her much comfort and joy.
Sine was always a pleasure to be around and her positive attitude carried her forward in all aspects of her life. She will be greatly missed by all who knew her and loved her.
Sine is survived by her life partner, Rick Makie of Parksville, B.C., her mother Ernastine of Toronto, her father Brian and stepmom Gaye. Also, her brothers Kerry Booth (Angela), Mitchell Boe (Amanda) and Kalen Boe.
Sine held a special place in her heart for her Aunts and Uncles, cousins and nieces and nephews.
Sine was predeceased by her Grandpa Hans Boe and her Grandma Erna Boe and her sister Christine Ireland.
If so desired, memorial donations may be made to Bethlehem Lutheran Church, Box 44, Drumheller, Alberta T0J 0Y0.