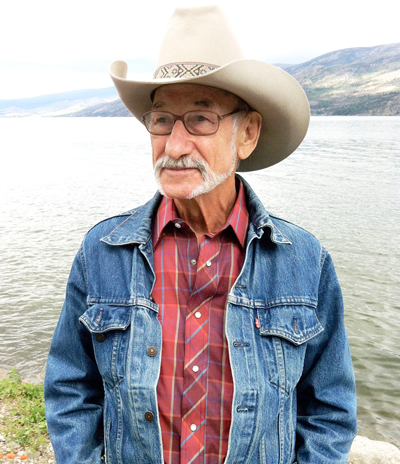 PENTELESCU
George William
1939 - 2020
It is with great sadness, George William Pentelescu passed away peacefully on November 17, 2020 at 81 years of age.
George will be lovingly remembered by his daughter, Laureen Georgia Pentelescu (James R. Symonds); brother, Nick (Nicholas); sisters: Susan, Margaret and Doris as well as nieces & nephews. George has developed many close friendships over the years, old and new who will deeply miss him. He will also deeply be missed by his new extended family at Citadel Care Centre in St. Albert, Alberta.
George was born in Wayne, Alberta growing up on the family farm where he lived his younger years, then moved to Rosedale (Star Mine) where he settled down his roots with Irene Julia, nee: Sirko and daughter. In George's earlier years, he was an avid hunter and trapper. George worked on many different jobs throughout his life. He worked in Drumheller area Coal Mines, on a Bridge Crew, Conmac Paving, Driver & Hauler for an Oil Company and a Tree Planter. In the early 90's he bought property in Taylor Siding where he created a homestead planting an abundance of evergreen trees and working the land on the Rosebud River. After his land was established, he sold & purchased a rustic cabin property in Beaverdell, B.C. to live closer to his daughter. As George needed closer resources, he decided to sell and move to Westbank, B.C. where he enjoyed his new property; planting garden vegetables, flowers and picking raspberries. He was always helpful to his neighbors and enjoyed traditional cooking, sitting in the sun, making walking sticks and going for walks. When George had a stroke in his later years, he moved to Mountain View Care Home in Kelowna for a short time and then decided to move back to Alberta to be closer to his family and friends.
You will remember George as a great character and friend; for his high energy personality, which was infectious, his story telling with such vibrance & vigour, his giving heart, and always wearing his cowboy hat.
A Celebration of Life will be held at a later date.
Memorial donations may be made in George's name for flowers & vegetables to be planted in his memory at Citadel Care Centre, St. Albert in the courtyard for residents and staff to enjoy. Phone (780) 458-3044.
Thank you so graciously to the staff & friends at Citadel for caring for Papa George. The care was exceptional & beyond.
Dad,
May you Rest in Perfect Peace Surrounded
in a Forest of Evergreen Trees whilst the
Bright Sun Shines Upon You.
To send condolences, please visit www.connelly-mckinley.com.
Connelly-McKinley Funeral Home
St. Albert Chapel
(780) 458-2222