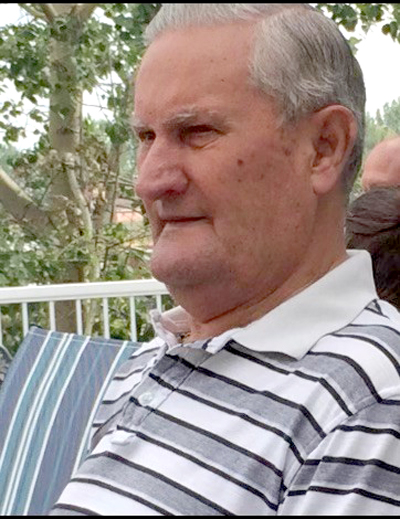 D'Urbano
Alberto
(Albert Durbano)
December 14, 1935 - November 15, 2020
It is with great sorrow we announce the passing of Albert on Sunday, November 15, 2020 at the Drumheller Regional Hospital.
Albert immigrated to Canada in 1956 leaving his home in Brecciarola, Italy. Leaving behind his parents Amedeo and Rosa, as well as his eight siblings Filomena, Claudio, Rolando, Adelia, Clara, Maria, Romeo and Elio. Albert was predeceased by his beloved parents and siblings.
Albert moved to Wayne, Alberta in 1974 and worked many years as a carpenter. Albert became very fond of the Drumheller Valley and never wanted to leave it. Albert's passion was hockey and baseball and making a wicked Pasta!!! Albert coached and umpired baseball for 40 plus years which gave him a spot in the Alberta Sports Hall of fame in 2008.
Albert met his late wife Donna in Calgary where they were married in April of 1968. Albert is survived by son Doug, daughter Allison, son Allan, and daughter Katherine. His grandchildren Lisa, Ryan, Tessa, Kimberly, Brady, Jonathon, Jesse, Jarred, Nik, Sophia and Carver. His great grandchildren Roman, Emilia and Ethan. His brother-in-law and sister-in-law Wayne and Liz Chapin and sister-in-law Lilianna Caratella. His sons-in-law Clark and Buck and daughters-in-law Jody and Marie. Alberto's nephews and nieces Aldo, Claudio, Moreno, Marina, Dora, Paolo, Lello, Luciano, Wayne and Sheldon. Also, all other extended family.
In lieu of flowers, donations may be made in Memory of Albert Durbano to Drumheller Minor Baseball Association.