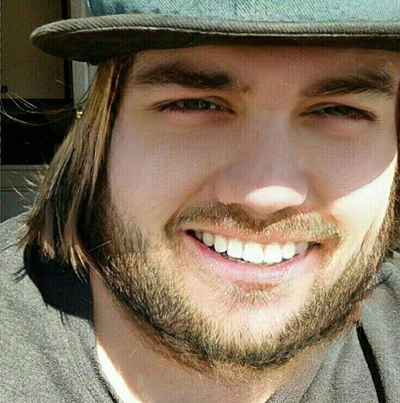 BOYD
Robert
(Robby/Rob) Bryan
September 25, 1990 - September 7, 2020
A Life Taken Far Too Soon
On Monday, September 7, 2020, Robby Boyd, aged 29, passed away in Calgary, AB at the South Health Campus Hospital.
Robby will be lovingly remembered by his Mom, Pamela Shannon of Rosedale, AB; his two sisters, Abby/Curt Notland of Clive, AB, Sarah/Jason Blanke of Drumheller, AB; nieces Taylor, Brooklyn, Chloe and nephew Colby; his aunts, Laurie and Linda as well as many cousins and his two best buddies, Brandon and Tyler Scarlett.
Rob was predeceased by his father Bryan Boyd; grandparents and several aunts and uncles.
Robby was born in Drumheller, AB and for the most part lived all his life in Rosedale, AB. He went to school at St. Anthony's and then DVSS (Drumheller Valley Secondary School). He loved the outdoors and all the seasons that came with it. Summers were full of BMXing, scooters, dirtbiking, camping, learning to wakeboard, floating down the Red Deer River, and winters were for skydiving, skiing, snowboarding, and always a favourite, playing hockey at the Rosedale rink with the gang. In his early years he loved basketball and the Raptors and had to have his room in all their colours until he discovered the Sixers and #3 Iverson.
For the last quite a few years, things changed and his passion switched to the NFL and the Eagles. He loved the Eagles, win or lose, he stood by that team.
Rob loved sitting out on the deck at night watching the deer and sometimes the moose, cross the yard. He loved looking at the stars and the Northern Lights dancing across the sky. He had great love for our cat "Baby", who we had to put down last Labour Day, at the age of 18. He got us a kitten from a friend and became very attached to her and wanted her to have one litter of kittens. He called her little Mama, and she is, she had a litter of 5 kittens and Chunky Monkey was going to be his cat.
Robby shared a very special relationship with his Mom. They were mother and son and also best friends. He has suffered greatly the last couple of years with his health. If only we could have eased your pain. God gave you to us for too short a time but we're so glad to have had the time we did.
Funeral services are uncertain at this time and may be announced at a later date. Anyone wanting to make a
charitable donation in Rob's honour, may do so to the Drumheller Humane Society or Peggie's Cat Rescue or a charity of your choice.