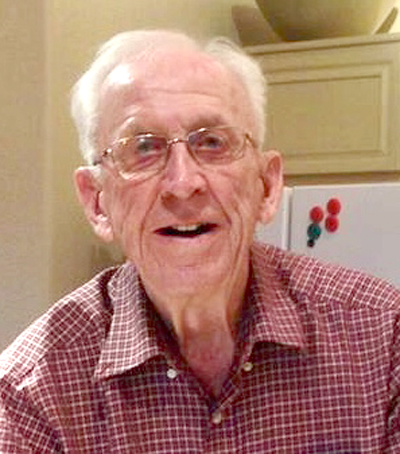 HERMAN
Albert Raymond
February 23, 1926 - June 6, 2020
Albert Herman passed away peacefully of natural causes in Tucson, AZ on June 6. Bert was born on February 23, 1926, and lived many of his 94 years on the family farm near Delia.
He is survived by his wife of 44 years, Anne, and his two stepsons, Eric and Julian Duerksen and their families. A brother, Don Herman, and sister, Grace Gauthier, predeceased Albert. Surviving relatives are his sister-in-law, Joan Herman of Drumheller, and nieces and nephews – Sharon Gauthier, Charles Gauthier (Karen), Deb Herman, Shelley Herman, Doug Herman (Tracey), Kim Pliva (Tony).
Bert was a longtime resident of Drumheller who graduated from Drumheller High School and was a member of the Elks. In retirement he and his wife, Anne, lived in their home on the river and at their winter home in Tucson, Arizona. Bert always had a smile and consideration for others, had a great sense of humor, and was very much an Albertan who loved the land.
A celebration of life may be held at a future date.
Donations in remembrance of his life can be made to the Canadian Cancer Society.