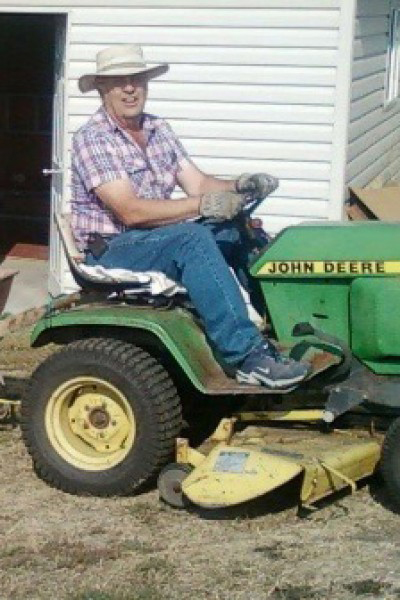 Richard Thomas Campbell
October 3, 1939 - April 16, 2020
Richard was born on October 4th, 1939 in Drumheller, Alberta and was called Home to be with his Lord on April 16th, 2020 at the age of 80 years.
Richard will be lovingly remembered by his wife Joanie; four children, Cameron (Katie), Sherry, Misty and Jolene; six grandchildren, Darcy, Celena, Jimmy, Jessie, Tyler and Clay; one brother, Irwin (Anne); and numerous nieces, nephews and extended family members. He was preceded in death by two brothers, Sonny and Jack; and one son-in-law, Dale.
Richard and his family moved to Vernon in 1972 and for a short period of time he worked in Kelowna. This meant travelling back and forth and in true "Richard style," the way he chose to commute was by boat on Okanagan Lake because of his love for the water, rather than by car on the highway. He also enjoyed spending many summers with family at Mara Lake and was particularly fond of taking trips to the forest with Reg and his grandchildren where they gathered fuel for his wood stove.
Richard loved hockey and was still playing the game until he was 77 years of age.
Richard loved to hear Elvis Presley sing gospel music but his favourite artists were Johnny Cash and Roy Clark and he never grew tired of hearing them sing and play their guitars. Richard worked for many years surveying most of the roads in Central Alberta, engineering buildings in downtown Calgary and having a large part in the engineering and building of the Rogers Pass snow sheds. He was a self taught "fix it man" and enjoyed a challenge when it came to repairing things that others would rather just simply discard. His motto was "If something you have is in need of fixing, just give it to me!" Richard was the most selfless man and would do anything for anyone, always sharing a kind word or joke as he lent a helping hand. His soul mate Joanie will forever miss the love and tenderness that they shared together for 60 years.
In respecting Richard's wishes he was cremated and there will be no service held. As an expression of sympathy, those who wish to do so may send donations in memory of Richard to the Hamlets at Vernon, 3050-29th Avenue, Vernon, B.C. V1T 9Y9.
Cremation arrangements were made with Bethel Funeral Chapel Ltd., 5605-27th Street, Vernon, B.C. V1T 8Z5,
250-542-1187