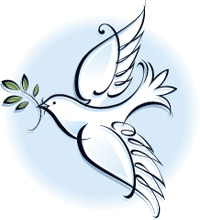 BARTHOLOW
Ronald Ross
October 19, 1944 - January 7, 2020
Ron Bartholow of Carbon, Alberta, passed peacefully January 7, 2020 at the Drumheller Hospital.
Ron was born in Lethbridge, Alberta on October 19, 1944 and had a wonderful life full of diversified jobs and many, many friends. Anything he put his hand to, he could do well. He loved working at everything from being a driver examiner, security, ranch hand, farm labourer,
weed inspector, to carving wildlife habitats for Deanna's artistic woodworking. His enthusiasm was contagious, and because he so enjoyed interacting with people, they, in turn, were drawn to his outgoing personality. He was the type of conversationalist who could talk to anyone about anything, and he never lost an opportunity to learn from his experiences.
He will be greatly missed by his wife of over 40 years, Deanna, step-daughter Rayanna, step-son Mark, sisters Brenda and Irene, children Kelsey and Kirk, and his sister-in-law Carole. He was predeceased by his parents Robert and Elizabeth Bartholow, brother Malcolm, and sister Linda. Ron will also be mourned by numerous friends, extended relatives and many cousins.
As per Ron's wishes, there will be no service.
Courtney-Winters Funeral Home in care of arrangements.