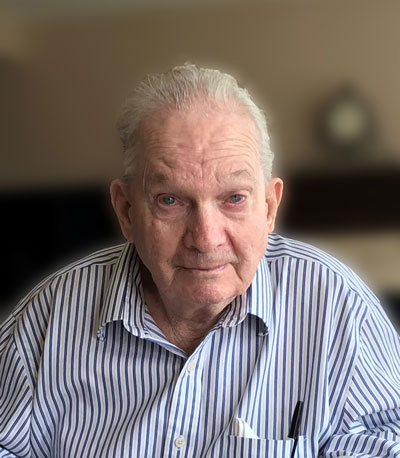 RANDALL
Gordon
April 5, 1934 - Sunday,December 22, 2019
It is with great sadness that the family of Gordon announces his passing in Calgary at the age of 85. Gordon was born in Limerick, Saskatchewan on April 5, 1934 to Walter Ray Randall and Constance Viola (Marples). He was raised on the farm where his passion for agriculture began.
At the age of 16, he left Limerick and worked as a farm labourer in the Drumheller area. In 1973 Gordon began his career with CN railway and worked his way up to a Track Maintenance Foreman. With the job he travelled and worked in many places, including Rockyford, Beiseker, Red Deer, and Drumheller. Following April 1998, after 25 years with CN, Gordon retired. Throughout his retirement he thoroughly enjoyed his time visiting and having coffee with family, friends and neighbors.
Gordon is predeceased by his parents, his lovely wife Mary (September 2, 1997), his son Douglas Gordon (November 17, 2019), and his sister Alice Jordon (June 17, 1998). He is survived by his daughter Barbara (Ken) Motkoski, 2 grandchildren Whitney and Saige of Calgary, two sisters Marion Oancia of Assiniboia, SK and Linda (Ed) Spitzer of Bulyea, SK, brother Russell Randall of Nokomis, SK, two sister-in-laws Min Omelchenko of Red Deer, AB and Annie Kuzma of Calgary, AB, along with numerous nieces, nephews and cousins. Gordon will be remembered as a hard worker. He was a generous man who was always willing to help others, and kept a positive outlook on life no matter the circumstances. A future Memorial Service for Gordon will be held at Choice Memorial (105-4715 13 St NE, Calgary, AB) with the date to be announced.
To view and share photos, condolences and stories of Gordon please visit www.choicememorial.com.