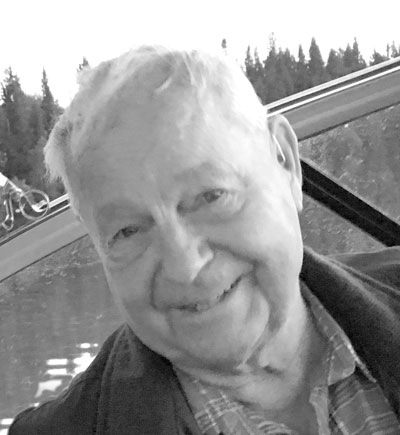 FANDRY
Leroy Edward
June 25, 1937 -
November 18, 2019
With family by his side, Leroy peacefully passed away in Strathmore Hospital on Monday, November 18, 2019. He is predeceased by his parents Lloyd and Ella Fandry; Darlene's parents, Jimmy and Margaret Treacy; and Brothers-in- Law Bill Treacy and Rex Green.
Leroy was born June 25, 1937 in Bassano, Alberta and was raised on his family farm near Hussar with his parents and sister Lila (Green). In 1960 at the age of 22 he married Darlene (Treacy) and built his own home, it was here that he and his family celebrated a "Century Farming Award" in 2017 and he and Darlene were planning their 60th Wedding Anniversary for January. He was thankful to live in his own home until his passing.
Leroy and Darlene have five children, Craig, Steven (Janice), Shane (Carla), Russell (Kristin) and Monica (Scott); eleven grandchildren, Erin (Garry), Andrew, Megan, Trent (Amy), Ellen, Laura, Jordan, Brooke, Garrett, Justine and Kirk; and three great-grandchildren, Spencer, Olivia, and Maddison. He was supportive of his family's activities and proud to be part of the Hussar community.
Leroy rode bike or walked railway to Chancellor and Standard school and later attended Agriculture Mechanics at "Tech" (SAIT) in Calgary. All his life he had an insatiable appetite for learning, understanding, memorizing and sharing knowledge, especially about topics that weren't conventional.
Leroy worked hard as a farmer and rancher his entire life. He enjoyed working with his cattle and spending time with his dogs. His determination and work ethic afforded his family the opportunities of education, sports, clubs, vacations and a family farm to continue for generations to come.
He was generous with his time and hospitality- often striking up lively conversations with complete strangers. He loved company at his home; you always knew you were loved as his actions spoke stronger than words. He couldn't wait to greet you or bear to see you leave.
He thought he was his own doctor knowing his health best, but he finally found Peace as he just couldn't "fix up" his tired body. Leroy was fortunate to be surrounded by family and see so many dear friends in Strathmore Hospital in the three weeks before his passing. The devotion and encouragement received by Pastor Dan and Dr. Fanning was immeasurable in his final days.
Although he wasn't a model patient, the constant, gentle, professional care by the Nurses and staff will never be
forgotten.
A funeral service was held on Monday, November 25th at Our Savior's Lutheran Church in Hussar at 2:00 p.m. with overflow and live stream in Hussar Community Hall where lunch followed. In lieu of flowers, donations may be made directly to the Wheatland and Area Hospice Society (Box 2154, Strathmore, AB, T1P 1K2) or Our Savior's Lutheran Church in Hussar.
To send condolences, please visit Leroy's obituary at www.wheatlandfuneralhome.ca.