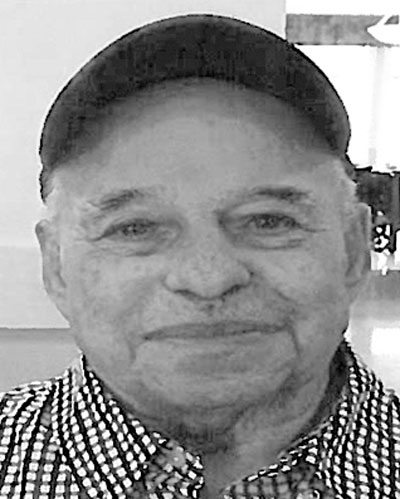 PATTERSON
Joseph Scott
January 10, 1940 - November 2, 2019
Joseph Scott Patterson, 79, of Strathmore, AB, passed away on November 2nd, 2019, from congestive heart failure, at Sagewood Long Term Care Facility in Strathmore, AB. Joe will be laid to rest at the Carbon Cemetery on Saturday, November 9th, 2019. His wishes were to have a private graveside service, and a family and friend memorial service to celebrate his life. The memorial service will be held at the Carbon Community Center on Saturday, November 9th, at 2:00 pm.
Joe was born on January 10th, 1940, in Redland, Alberta. As a young man, he worked on the family farm and then
operated his farm for 45 years in Redland, Alberta. Joe met the love of his life, Elizabeth 'Betty' Sabean, in
1982 and moved her and her son Scott to the farm in 1983. They had a beautiful outdoor wedding ceremony on June 28th, 1986 and made a happy home for many years to follow. During this time, his passion for farming flourished and he diversified into the cattle-calf business. It was amazing to watch him work with these large animals. He enjoyed spending time camping, visiting Nova Scotia, and the many lobster boils in the gazebo. In August of 1995, Joe had major heart issues and required triple bypass surgery. Due to his health, he had to retire from farming. But once a farmer, always a farmer, and it was a hot topic at many family meals and functions.
Joe is survived by his loving wife of 32 years, Elizabeth (Betty) Patterson, his stepson, Robert 'Scott' Hewey
(Laurianne) from Carbon, AB., and stepsons Reigh Hewey (Wendy) and Craig Hewey (Jenny). He also had
six step-grandsons, one step-granddaughter, two step-great-grandsons, and one step-great-granddaughter.
Additionally, he is survived by his brother Frank (Irene) Patterson and Jim (Marge) Patterson. Joe is preceded in death by his parents, John and Mary Patterson; his brothers George and David Patterson; sisters Blanche Manuliak and Rosie Robbs; and his niece Linda Hill.
The family of Joseph Patterson want to send heartfelt thanks to the Drumheller Hospital acute care staff and
Dr. Olfert for the four months of care they gave Joe on the onset of his illness in February of 2019. As well, the team at Strathmore's Sagewood AgeCare Facility and Dr. Young for the care they provided during his final few months of life.
In lieu of flowers, a memorial tribute may be made directly to the Heart & Stroke Foundation of Alberta, 200, 119 – 14th Street N.W., Calgary, AB T2N 1Z6 Telephone: (403) 264-5549, or online at www.heartandstroke.ca in memory of Joe. To send condolences, please visit Joe's obituary at www.wheatlandfuneralhome.ca .

"Joe, your loving heart, gentle nature, and life's wisdom will live on in all the lives you touched.
Love you forever and always."
~ Betty Patterson and Scott & Laurianne Hewey