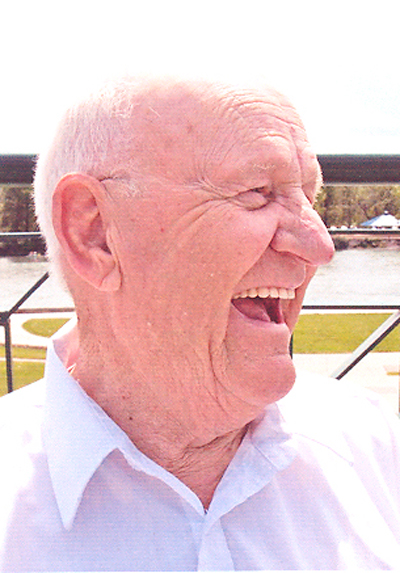 THOMPSON
Charles Page
May 7, 1926 - August 1, 2019
Charles Thompson passed away August 1, 2019 at Three Hills Continuing Care after suffering the side effects of a stroke that happened December 2017.
Leaving to mourn are his five children, Marian (Patrick) Hemsing, Carol (David) Sisley, Susan Hemsing, Kelly Thompson, and Harry (Emerlita) Thompson. Charles also leaves 16 grandchildren: Paul (Michael) Hemsing, Kayne (Brigette) Hemsing, Christine (John) Hemsing, Steven (Kristie) Bate, Christa (D.J) Giles, Yvonne Doble, Kenn (Deborah) Sisley. Jeffrey (Deidre) Hemsing, Jordi (David) Hemsing, Jeremy (Megan) Hemsing, Kenton (Kayla) Hemsing, David (Edith) Thompson, Valina (Carleton) Pope, Faye-Anne Thomspon, Tracy Thompson, Dindo Kier (Jesalyn) Vergara and 27 great-grandchildren. Charles also leaves one sister, Joyce Brinkman and one brother, Harvey Thompson, numerous nieces and nephews and special friend Jean Jackson.
Charles was predeceased by his wife, Shirley of 56 years marriage, his mother Lotta Thompson, father Glen Thompson, sister Beulah Degiano, Lois Thompson, brother Rex Thompson, son-in-law, James Hemsing, granddaughter, Angela Hemsing, grandson Terry Thompson.
Charles was born in Hanna, He lived on the farm north west of Craigmyle in the Victor District taking his early school years in Kelvindale and finished in Craigmyle school. In March 1950 he married Shirley Evans and started their farming life together purchasing some land and raising cattle. He drove school bus for 10 years while raising their 5 children, Due to Mom's illness, they moved from the farm to Delia in December 2005 where he remained until moving to Paragon Place in Stettler in September 2018.
In February 2019 he went to Three Hills Continuing Care.
Dad loved farming, but mostly rebuilding or rather, remodeling things in the shop. When not farming, he loved to go camping and fishing. He enjoyed spending time with his grandchildren and great-grandchildren.
He was a Life member of the Delia Elks, joined in 1968 becoming Exalted Ruler and later District Deputy.
Dad requested that his body be donated to University of Alberta, Division of Anatomy for Medical Education.
In lieu of flowers, donations could be made to the Canadian Diabetes Association or Heart and Stroke fund, Three Hills Continuing Care or donor's choice.
Funeral Services will be held Friday, August 9, 2019 at 2:00 p.m. at Delia Community Hall.
Courtney-Winters Funeral Homes are in care of the arrangements.