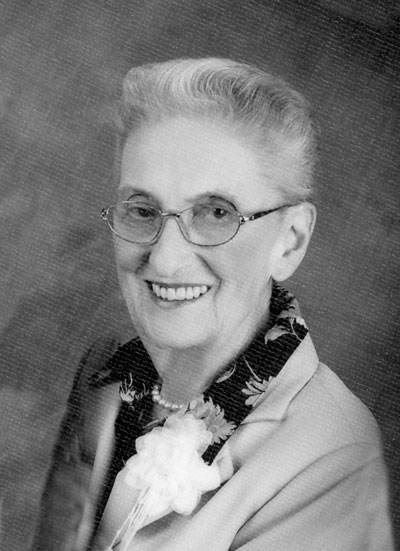 MILGATE
Evelyn Mae
April 26, 1920 - April 27, 2019
Evelyn Mae Milgate, beloved wife of the late Gordon Milgate, passed away in Red Deer, AB on Saturday,
April 27, 2019 at the age of 99 years. Evelyn will be dearly missed by her son Kenneth Milgate and his wife Susan and son Ronald Milgate and his wife Joyce; six grandchildren, twenty great-grandchildren, three great-great-grandchildren, a niece, and two sisters-in-law. Relatives and friends are invited to a viewing at Mountain View Funeral Home, (Prairie View Chapel, 1605 – 100 Street SE, Calgary) on Friday, May 3, 2019 from 12:30 p.m. to 1:00 p.m. A Graveside Service will follow at Mountain View Memorial Gardens and a Memorial Service will follow back at the Funeral Home at 2:00 p.m. In lieu of flowers, memorial donations may be made directly to the Red Deer Hospice Society, 99 Arnot Avenue, Red Deer, AB T4R 3S6.
Telephone 403-309-4344
To express condolences, please visit: www.mountainviewmemorial.ca.