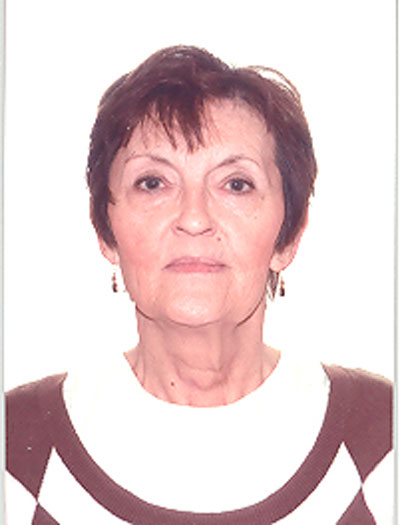 HAMPTON
Brenda Joyce (Metzger)
March 20, 1950 - September 27, 2018
Brenda Joyce (Metzger) Hampton, beloved wife of Doug Hampton, passed away peacefully at home with her husband by her side on Thursday, September 27, 2018. Brenda was born on March 20, 1950 in Innisfail, Alberta to George & Olive Metzger. She was the oldest of five siblings. Brenda took her schooling in Innisfail and went into nursing after high school, becoming an R.N.A. She worked in Innisfail and Valley View and then moved to Drumheller. Brenda also worked at the liquor store in Drumheller and cleaned houses for several years. It was in Drumheller that she met the love of her life, Doug. They were married in the Rowley Church on April 26, 1980 and made their home in Rowley. Doug and Brenda loved to travel and took trips to Vegas, Port Angeles, WA, Mexico and the Dominican, to name a few. Brenda had an eye for decorating and she loved to garden. Her poor health started to take a toll on her and for the past several years she suffered greatly. Brenda was very passionate about her close friends and family and always regretted missing out on special gatherings due to her health. Although Brenda would likely tell you like it was at times, she was
always the first to give you a hug when she saw you and actually taught the rest of us the value of giving your loved ones a hug every time you can. She wrote the following poem a few years ago when her health began to fail. Brenda wrote from her heart and the helplessness she felt.
DO YOU FEEL
Like a bug on a microscope, underdiagnosed
You're hoping & praying-
They'll find the right host.
Look on your life-four years ago
I'd like to know what happened
Do you know?
She was at that party-did you talk to her
She laughed loud & hearty
Her world in a whir
Of doctor's appointments-research for sure
At screaming at God-asking-
Is there a cure?
Your blood tests are normal-your x-rays are clear
The Doctor's keep asking
"Why are you here"?
From May to September-I have been ignored
My whole body has changed
I look like a board!
But they will ignore that-it's a new panic strain
We diagnose quite frequently
It's all in your Brain!
Brenda was predeceased by her parents, George & Olive Metzger and her in-laws, Sie & Viola Hampton. Brenda is survived by her husband Doug Hampton; her siblings Jessie (Don) Davidson, Russell (Debbie) Metzger, Kathy (Dale) Layden, and Cheryl Metzger, brothers-in-law Tom (Carol) Hampton, Terry (Lucille) Hampton & sister-in-law Shirley (Kelly) Bremer & numerous nieces and nephews. A Celebration of Life will be held for Brenda on Saturday, October 13, 2018 at Sam's Saloon (Rowley, Alberta) at 2:00 P.M. Memorial donations may be made in loving memory of Brenda to S.T.A.R.S., 570-1441 Aviation Park N.E., Calgary, Alberta, T2E 9Z9 or Rowley Community Hall Association, Box 14, Rowley, Alberta, T0J 2X0
"Rest in Peace Brenda"